Your Leading Instagram Marketing Agency
Instagram was relatively late to the game when it comes to marketing, but that doesn't make it any less worthwhile. In fact, it has been used as an unofficial marketing channel for a long time, with celebrity endorsements, geotagged pictures of lunches and dinners, and photographs of virtually every product and service known to humanity.
Now, Instagram provides a complete targeted marketing experience, taking your business to the phones and eyes of Instagram users everywhere.
Give your business a visual edge, with our agency's cutting-edge Instagram marketing solutions
Instagram's power is based on the fast, hyper-visual style of updates, making it ideal for showcasing the aesthetics of products and capturing them in action. This is perfect for clothing and footwear, technology and consumer electronics, and almost every product imaginable.
SIXGUN can devise a strategy that showcases the best visual aspects of your business for an Instagram audience. Taking good photos has been made incredibly simple, with the latest smartphones capable of recording HD video and super high-resolution photos, complete with stabilisation and focus to allow even the shakiest hands to create great looking visuals.
Turn to us for a comprehensive, bespoke Instagram marketing solution from our dedicated Melbourne team
SIXGUN doesn't work to a template, and we don't have prepared packages for you to choose from. We know that your business is unique, so it needs a digital marketing strategy that is designed specifically to meet your goals.
We start by getting to know your business and industry. We research the market and conduct a full audit on your current strategy. Once we've established a benchmark, we then construct a campaign to take your business into the future.
SIXGUN is different from the big digital marketing agencies in Melbourne and Australia. We aren't standing off to the side, waiting to see if our plan succeeds. We work right alongside you, becoming an extension of your business and functioning as your own in-house department. This highly integrated approach ensures that communication is clear and smooth, enabling us to create solutions that drive traffic, improve your conversion rate and contribute significantly to your company's success.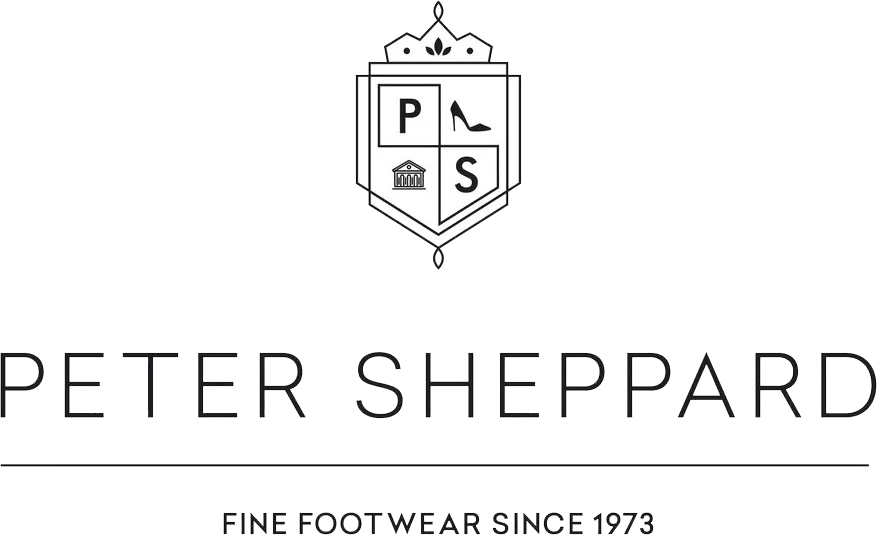 59% increase in revenue.
138% increase in ROAS.
142% increase in organic revenue.
426% increase in Google Ads revenue.
95% increase in Meta Ads revenue.
Edgar's Mission
Edgar's Mission is a non-profit farm sanctuary in Victoria, dedicated to supporting rescued farm animals in need of a better life.
Peter Sheppard
With flagship stores in Melbourne, Sydney and Brisbane, Peter Sheppard have been providing unrivalled service and the perfect fit for over 50 years.
Harris Panayi
Client Services Director
About
Harris has been part of the SIXGUN fabric nearly since its inception, running the Client Services department and specialising in client, staff, and escalation management, along with recruitment, retention, and business growth. A strong leader at SIXGUN whose all-rounder approach ensures maximum client and staff satisfaction, Harris also takes the lead on company events and culture.
Experience
After almost a decade in the digital marketing landscape, Harris has worked in almost every facet of the industry, including SEO, SEM, social media, site design and development, lead generation and affiliate marketing, account and partnership management, and general staff management positions.
Harris' primary goal is to foster harmonious relationships between agency and client, ensuring business success from a technical performance perspective is at the forefront, while ensuring relationships with clients operate so effectively that clients are able to see us as a part of their business. Harris strives to create a family-style partnership environment within his department, where partnerships organically grow over time and clients stick with us for the long term.
Fun Fact
Harris is a true foodie, soccer and music enthusiast at heart. You're most likely to find him in the kitchen, watching his beloved Arsenal, or strumming his Fender Stratocaster.
Matthew Cullen
Strategy Director
About
Matthew leads the strategy and sales direction of SIXGUN, helping to develop a true client-centric mentality that puts our clients' needs at the heart of our digital marketing solutions.
Experience
With more than ten years of experience in the digital marketing industry, Matthew uses his wealth of experience to guide campaigns from the outset, helping set realistic expectations that don't promise the world. When talking strategy, Matthew understands no question is too small—choosing a digital marketing partner can be a difficult task and half the battle is finding a team you genuinely want to work with over the long term.
Fun Fact
A foodie at heart, Matt enjoys cooking (hopefully) delicious food, wining and dining with friends and family, and the occasional round of golf.
Alan Trinh
Performance Media Director
About
Leading the Performance Media department at SIXGUN, Alan manages a dynamic team of high-performing paid media specialists. The Performance Media team specialises in Google Ads, social media marketing, email marketing, and more.
Experience
With nine years of experience in marketing, Alan's journey encompasses diverse roles, from crafting impactful paid media strategies to orchestrating successful marketing events. Alan takes pride in fusing creativity with data-driven tactics, propelling brands to the forefront of the digital landscape, and mentoring his team to excel.
Fun Fact
Once upon a time, Alan was a qualified hairdresser who specialised in haircutting. He even entered a few hair competitions (but didn't win an award). That could explain the career change.
Nando Iorio
Lead Account Manager
About
Nando is an integral part of the Account Management team at SIXGUN, helping to develop a true and transparent business-client relationship while aiding and managing the day-to-day needs of our clients' digital marketing solutions.
Experience
With over a decade of industry experience in both traditional and digital marketing as well as experience in the creative field, Nando takes a warm and holistic approach to client services.
Fun Fact
When Nando isn't focused on all things SIXGUN he enjoys playing guitar and trying to set a new high score in classic video games. Nando also enjoys photography and making short videos in his spare time.
Dylan Charisis
Lead Performance Media Specialist
About
Dylan is a part of the Performance Media team at SIXGUN, developing strategic paid media campaigns to help clients be seen by their ideal audiences despite the crowded digital landscape.
Experience
With more than five years' experience in digital marketing, Dylan's expertise has many facets beyond paid media, including analytics, PR, communications, and everything in between.
Fun Fact
Like many others at SIXGUN, on the weekends Dylan can be seen hitting a ball with a stick (golf), enjoying a run or visiting one of Melbourne's many sandwich shops.
Evan Pavlidis
Senior Digital Marketing Strategist
About
As SIXGUN's Senior Digital Marketing Strategist, Evan focuses on creating bespoke solutions, tailored to each individual business's unique needs and challenges.
Experience
Working in client-facing roles for more than five years, Evan has a wealth of experience across the various marketing solutions that SIXGUN offers their clients. Outside of this, his knowledge of website development, UX and AI integration help shape a holistic understanding of the digital landscape, bringing unparalleled insight into every strategy session.
Fun Fact
Outside of work, you'll find Evan spending quality time with his Labrador Zorro (please ask to see a photo! it will make him really happy) or 30 metres in the air, climbing a boulder in the wilderness. Evan also enjoys a range of sports (supporting Greece of course!).
Nelson Pak
Senior Account Manager
About
With more than five years of industry experience, Nelson brings a professional yet approachable attitude to the client services team. From strategic planning through to implementation and all day-to-day tasks, Nelson takes a holistic approach to digital marketing, aware that transparency and understanding between clientele and agency is key.
Experience
With ten years of combined experience in industries like banking, finance, sales, and marketing, Nelson brings a wealth of knowledge and experience to the team, having worked with many small, medium and enterprise-level businesses, leading campaigns and creating meaningful, long-lasting partnerships.
Fun Fact
Outside of work, Nelson can be found on walks to the dog park/beach with his best bud, partaking in rounds of MMA to keep fit, or sitting around a campfire in the outback.
Miles Rodriquez
Senior Account Manager
About
As a Senior Account Manager, Miles brings a professional and calm demeanour to client services, leading marketing campaigns from strategy phase to implementation.
Experience
Miles has more than a decade of client service and digital marketing experience across a broad array of industries. From telecommunications to disability services, there are few sectors he hasn't worked with.
Fun Fact
Outside of work, Miles can be usually found with a soccer ball at his feet or a guitar in his hands.
Charlotte Connell
Performance Media Specialist
About
Charlotte, working as a Performance Media Specialist at SIXGUN, leverages her design skills and creative mindset to elevate Google Ads, paid media and social campaigns.
Experience
In addition to being part of the all-star performance media team at SIXGUN, Charlotte harnesses her graphic design and illustration talents to boost her contributions to social media and enrich her projects within the agency.
Fun Fact
Outside of the office, Charlotte can be found painting, doodling, illustrating, or enjoying an iced long black (or three).
Raj Maha
Digital Marketing Specialist
About
Raj harnesses the power of SEO and paid performance channels to create tailored marketing solutions for businesses of all sizes, with a strong focus on efficiency and performance.
Experience
Raj has a wealth of experience in both the financial and marketing industries. He has worked with organisations ranging from small businesses to global multi-nationals, with several years of experience across different verticals of marketing.
Fun Fact
Outside of work, you can find Raj spending quality time with his family and friends around a barbeque.
Janelle Wong
Junior Performance Media Specialist
About
Janelle is a digital marketing all-rounder who's dedicated to mixing creativity into her strategies. With experience in social media content creation and SEO, she's now blending her career know-how and diving deep into paid media strategies.
Experience
Janelle's digital marketing journey has spanned diverse sectors like education, engineering, finance, beauty, and ecommerce. Her expertise extends to creating and editing video content across YouTube and TikTok.
Fun Fact
Outside of work, you can find Janelle cafe-hopping with friends and taking aesthetic pics for the 'Gram. You might also find her hanging from a piece of fabric in the aerial yoga studio.
Talk to our Melbourne-based team today and find out more about our agency's Instagram marketing solutions
If you need an agency that is committed to your success, SIXGUN is here for you. We treat every campaign as we would our own digital marketing, spending every dollar carefully and always aiming for maximum value. 
We understand that margins can be tight and marketing budgets need to be put to efficient use. You can trust SIXGUN to always have your business's best interests at heart. SIXGUN is built on a foundation of strong client relationships, ensuring that we provide sustainable, long-term results that move your business forward and reach your ambitions.
You might be wondering...
01.

What types of businesses benefit the most from Instagram marketing?
Instagram is a visually driven platform that provides a fantastic avenue for businesses to showcase their products, services, and brand personality. It's especially powerful for industries that have a strong visual or lifestyle component. However, with the right strategy, almost any business can leverage Instagram to their advantage.
Retail and e-commerce: With features like shopping tags, shoppable posts, and Instagram Shops, businesses can showcase their products in an attractive and interactive way that directly leads to sales.
Food and beverage industry: Restaurants, cafes, and food product companies can use Instagram to display appetising photos and videos of their food, stimulating potential customers' interest and appetite.
Fashion and apparel: Designers, brands, and stores can create visually striking content featuring their products, and with the right influencer partnerships, they can reach a wider audience and generate increased brand awareness.
Travel and tourism: Companies in this industry can showcase beautiful destinations, adventures, and accommodations, enticing users to book their next trip.
Fitness and health: Fitness instructors, health coaches, and wellness brands can benefit by sharing workout videos, nutritional tips, and client testimonials.
Art and creativity: Artists, musicians, authors, and creative services can use Instagram to showcase their work, events, or process.
But that's not to say other industries can't succeed on Instagram. We've seen success stories with businesses in sectors like finance, manufacturing, and professional services. It's all about understanding the platform's capabilities, knowing your target audience, and developing an effective content strategy. As a leading Instagram marketing agency in Melbourne, we specialise in crafting unique, tailored Instagram marketing solutions that maximise engagement and conversion, irrespective of the industry. We always aim to ensure your brand's story is told in a captivating, authentic, and visually stunning way.
02.

How will SIXGUN develop a customised Instagram strategy for your business?
At SIXGUN, we prioritise the unique needs and goals of each client in developing a comprehensive, tailored Instagram strategy. Here's an overview of how we would customise a strategy specifically for your business:
Understanding your business: The first step to a successful Instagram strategy is understanding your business. We would conduct an in-depth analysis of your industry, product, service, target audience, and competitors. We'll examine your existing digital footprint, brand personality, and your overarching business goals to ensure our strategy aligns with them.
Defining objectives: Once we understand your business, we'll define measurable objectives. Whether your goal is brand awareness, customer engagement, lead generation or sales, we'll tailor the strategy to meet those objectives.
Identifying your audience: It's crucial to know who your customers are and what they want. We use data-driven insights to identify your audience demographics, interests, behaviours, and how they interact with your brand. This data allows us to create content that resonates with them and encourages them to take desired actions.
Hashtag & engagement strategy: We develop a tailored hashtag strategy to increase your content's visibility, boost your organic reach and foster a strong community around your brand.
Analytics & optimisation: No strategy is complete without analysing performance and adapting accordingly. We track key performance indicators (KPIs) such as engagement rate, follower growth, and conversion rate. Based on these insights, we continually optimise your strategy to maximise ROI and ensure your objectives are met.
Our approach is never one-size-fits-all. Each step is thoroughly tailored to your business and its specific needs. It's a dynamic process that evolves with your business, the Instagram platform, and your customers' behaviours, ensuring long-term success on Instagram.
03.

What key metrics do you track in your Instagram marketing campaigns?
Tracking the right metrics is crucial in evaluating the success of our Instagram marketing campaigns. Here are some key metrics that the SIXGUN team focuses on:
Follower growth: Tracking the growth rate of followers can give us an insight into how well our content strategy is working. It also helps us identify which campaigns result in an uptick of followers.
Engagement metrics: We closely track likes, comments, shares, and saves. These metrics help us understand the extent to which your audience interacts with your content. We don't just look at raw numbers, but also at the engagement rate which can give us a more accurate picture.
Reach and impressions: Reach tells us how many unique users saw your post, and impressions indicate the total number of times your content was displayed, regardless of clicks. These metrics help us to understand the overall visibility of your content.
Click-through rate (CTR): This is especially important for posts with calls-to-action, as it measures how many people clicked on the links in your posts. A high CTR generally indicates that a post is effective at encouraging user action.
Instagram Stories and IGTV metrics: We track metrics like story exits, replies, and IGTV views. These are crucial in understanding how users are interacting with different formats on Instagram.
Conversions: If your campaign has a specific goal such as generating leads, getting sign-ups, or making sales, we will track these conversions diligently. We can track these through Instagram's ad manager or by setting up conversion tracking on your website.
Sentiment analysis: While this is a more qualitative measure, it can be invaluable in understanding how people are reacting to your brand or campaigns on Instagram.
Shopping metrics: For brands that sell products directly on Instagram, we track metrics like product views, product clicks, and checkouts initiated to help measure your return on investment.
Our goal is to continually optimise our strategies based on the insights we gather from these metrics. We provide you with regular reports to keep you informed about the progress of your campaigns.
04.

How do you measure success in a social media campaign?
As a premier Instagram marketing agency in Melbourne, our team understands the importance of having an integrated marketing strategy that weaves together multiple digital channels for optimal effectiveness. Here's how our Instagram marketing services would integrate into your overall digital marketing plan:
Content synchronisation: Our services ensure that your messaging and branding remain consistent across all platforms. We'll align our Instagram campaigns with the content and promotions on your other digital channels like your website, blog, and other social media platforms. This way, we create a seamless experience for your audience, regardless of where they engage with your brand.
Customer journey mapping: We don't view Instagram marketing as an isolated strategy, but rather as a crucial touchpoint in the customer journey. For example, Instagram might be the discovery platform where potential customers learn about your brand, while your website is where they make a purchase. We design our Instagram strategies with this journey in mind, always considering how to effectively guide customers to the next step.
Data analysis and insights sharing: Our team is proficient in Instagram analytics and tools, and we continuously track, measure, and report performance metrics. The insights gained from Instagram are invaluable not only for tweaking the Instagram strategy but also for informing your overall digital marketing strategy. Understanding your audience's behaviour on Instagram can help tailor your strategies on other platforms.
Cross-promotion strategies: We leverage Instagram to direct traffic to your other platforms, whether it's your blog, YouTube channel, LinkedIn page, or website. Similarly, we integrate CTAs in your other platforms directing them to your Instagram page, creating a reciprocal relationship.
Omnichannel approach: We ensure that your audience gets a unified and integrated experience, whether they interact with your brand via email, social media, mobile app, website, or in-person. A customer might see an ad on Instagram, read a blog on your website, receive an email newsletter, and finally make a purchase. We aim to create a seamless and consistent brand voice and experience across all these touchpoints.
Remember, we always keep your business objectives at the core of our strategy. We're not just running an Instagram campaign; we're contributing to your larger business goals, be they increasing brand awareness, boosting conversions, or fostering customer loyalty.
05.

How long does it take to start seeing results from an Instagram marketing campaign?
The timeframe for seeing results from an Instagram marketing campaign can vary significantly based on numerous factors. These include the existing state of your Instagram account, the industry you're in, your target audience, your goals, the quality of your content, and the strategies we implement.
What sets us apart as an Instagram marketing agency is that we employ data-driven strategies and continuously monitor and adjust our tactics based on the performance metrics. We also provide our clients with regular comprehensive reports, so they can see exactly how their campaigns are performing and the progress we're making towards their goals.
It's also worth mentioning that our focus is not just on quick, short-term results. We aim to build sustainable, long-term growth for your Instagram presence that aligns with your brand and business objectives. Our ultimate goal is to establish a meaningful and engaged community around your brand on Instagram, which usually takes a bit more time but is more beneficial in the long run.
What's the takeaway? The most rewarding outcomes are a product of ongoing efforts, continuous optimisation, and a consistent, engaging content strategy. At SIXGUN, we're committed to delivering these results for you.
06.

How does SIXGUN keep up with Instagram's algorithm changes and updates?
At SIXGUN, we understand the dynamic nature of Instagram's algorithm and its impact on marketing strategies. Our agency's approach towards staying updated and leveraging these changes includes the following:
Continuous learning: Instagram, like other social media platforms, constantly evolves and so do we. Our team is committed to a culture of continuous learning. We actively participate in webinars, courses, and workshops from industry leaders and pioneers.
Close monitoring of industry news and updates: We have set up various news alerts and follow key digital marketing and Instagram publications that are usually the first to break the news about changes. This allows us to be at the forefront of any updates as they happen.
Testing and analysis: Our approach to understanding the Instagram algorithm isn't just theoretical. We put optimisations to the test by implementing and analysing them across different campaigns. We monitor key performance indicators (KPIs) to understand the effects of the changes, and we adjust our strategies based on these results.
Networking and collaboration: We engage in active networking and collaboration with other professionals in the field, participating in industry forums and discussion groups. This often leads to fruitful exchanges on changes in algorithms and how best to tackle them.
Employee training: When significant changes occur, we organise in-house training sessions. Our team stays updated, and every member understands the new changes and how to use them to our clients' advantage.
In a nutshell, we don't just react to changes in Instagram's algorithm; we stay ahead of them. This proactive approach allows us to use these updates as opportunities to optimise your brand's Instagram presence and drive better engagement and results.