Melbourne's premier digital marketing agency
We're an award-winning digital marketing agency based in Melbourne. We obsess about details and results like your business and marketing are our own. We pride ourselves on technical excellence and aim to become a real extension of your own team.
Technical firepower
Award-winning technical firepower. We tailor a strategy that is unique to your goals.
Transparency
Hyper-transparency and unrivalled communication in everything we do.
Long term partnership
Fed up with short-term flings? We're all about sustainable, future-focused partnerships that provide sustainable growth and business results.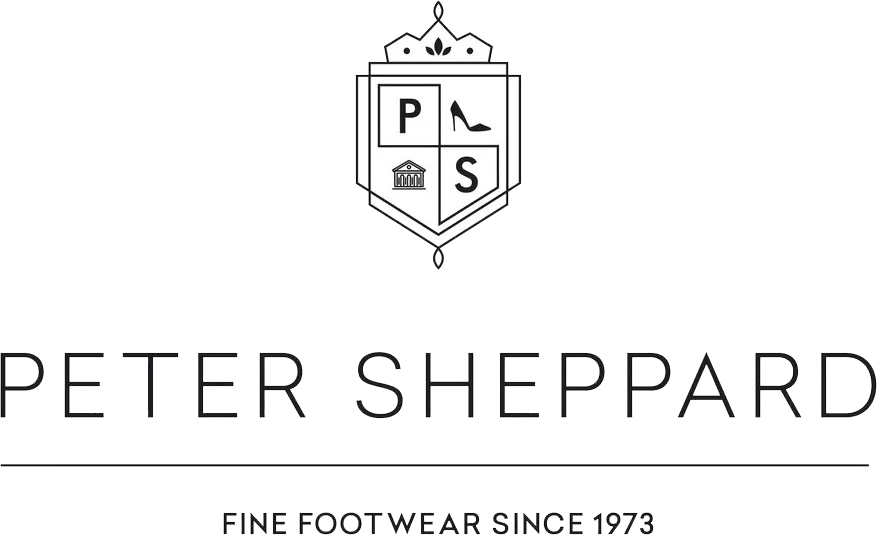 59% increase in revenue.
138% increase in ROAS.
24X increase in the overall conversions.
95% reduction in the cost per conversion.
440% increase in the conversion rate.
142% increase in organic revenue.
426% increase in Google Ads revenue.
95% increase in Meta Ads revenue.
133% increase in organic sessions.
63% increase in organic website conversions.
3,478 increase in ranking performance for tracked keywords.
71% increase in organic conversions.
48% increase in organic website sessions.
1,396 keyword position increases for tracked keywords.
We're firm believers in strong fundamentals, organic reach and sustainable, long-term growth that compounds over time. We know that you already understand the importance of performance marketing. We're here to serve as an extension of your business, and we're here for the long haul.
Armed with industry-leading technical proficiency, our data-driven team is concerned with tackling the big problems standing between your business and your target audience.
Forget buzzwords and industry jargon—we don't hide behind complicated reports, optimisation scores, technical upgrades and other ambiguous outcomes. Using clear and simple language, we'll demonstrate to you what strategies we've put in place to boost your rankings and increase your exposure, and we'll explain why these strategies are effective.
There's no cookie cutter approach with SIXGUN. We deliver bespoke solutions for your marketing strategy, treating every different business we work with as exactly that—a unique, individual business that deserves its own tailored marketing approach.
A digital agency devoted to connecting seekers with sellers
SIXGUN partners with your business to craft bespoke campaigns that drive traffic and deliver results to match your ambitions. We aren't just another digital marketing agency—we operate as if we're a department within your business. Your dedicated SIXGUN Account Manager serves as a seamless conduit between your team and ours.
This integrated approach ensures crystal-clear communication and a detailed understanding of your industry and goals, enabling us to deliver exceptional work, quickly and effectively.
Let Melbourne's premier digital marketing agency help you navigate the digital landscape
Are you producing high-quality content to ensure you maintain rankings on valuable keywords?
How often are you adjusting your social media marketing strategy to tackle shifts in the market?
Are your current Google Ads campaigns focused on reaching a wider audience, or the right audience?
No matter whether your industry is fashionwear, cloud IT solutions, or plumbing supplies, no business wants to be hidden back on the second, third, or 80th page of Google search results. This applies to sole traders, small independent businesses and large-scale enterprises alike—your rank on search engines is essential for the growth of your business.
At SIXGUN, we focus on scaling organisational growth and building sustainable results for long-term success. Our approach to digital marketing is data-driven, and we develop our strategies based on detailed analysis of user behaviour and market trends. We're passionate about delivering exceptional results and tailored solutions that match your business ambitions.
Partner with a Melbourne agency that lives and breathes digital marketing
We stay ahead of the game with the latest trends and innovations, and we thrive on seeing our clients grow. Based in Richmond, we have the expertise and leverage to deliver unparalleled performance. SIXGUN is at the cutting edge of search engine marketing, and we continually refine and improve our strategy to ensure our clients get the best possible results.
Effective digital marketing requires a unilateral approach across multiple channels. By taking a holistic approach involving all of the channels listed below, we're able to form the full marketing picture for your business.
Search engine optimisation (SEO)
SEO focuses on optimising your website's content and structure to improve its ranking in organic search results. The goal of SEO is to increase the visibility of your website in search engines like Google, Bing and Yahoo, which can ultimately drive more traffic, leads and sales.
SEO works by making your website more attractive to search engines, leading to a higher rank in results pages. Our team makes strategic changes to your website's content, technical structure, and design to make it easier for search engine crawlers and algorithms to understand what your website is about and how it relates to specific search queries.
Search engine marketing (or SEM) is a digital marketing strategy that involves promoting websites by increasing their visibility on search engine results pages (SERPs). In simple terms, the idea is to get your website to appear at the top of the search results when people search for keywords related to your business or industry. The way to do this is through paid advertising on search engine platforms like Google Ads and Bing Ads.
So, how does SEM work? Paid search advertising involves creating ads that appear at the top of search results when people search for specific keywords. Advertisers bid on keywords, and the ads that have the highest bids and best relevance to the search term are shown at the top of the results page.
By leveraging the power of search engines, SIXGUN can help your business attract more traffic, generate more leads, and ultimately drive more sales.
Social media marketing (SMM) involves creating and sharing content on media channels like Facebook, Instagram, Twitter, LinkedIn, TikTok and more.
It's no secret that social media has become an integral part of people's lives, with billions of users worldwide. This means that social media platforms offer a huge audience that businesses can tap into to reach potential customers (not to mention build relationships with existing ones).
We start by creating a bespoke social media strategy that aligns with your business's goals and target audience. This includes crafting content that resonates with your audience, such as images, videos, blog posts and infographics, and then posting this content regularly on the appropriate social media channels.
Google Analytics involves tracking and analysing data about your website visitors, their behaviour, and their interactions with your site. Armed with highly granular data from Analytics, our team can make informed decisions about how to improve your website, such as optimising your content, improving the user experience, and ultimately increasing conversions.
Additionally, Google Analytics provides valuable data about your website's traffic sources, such as organic search, paid search, social media, and referral traffic. This information helps us understand which channels drive the most traffic to your site, so that our team can optimise your business's marketing efforts accordingly.
Conversion rate optimisation
Also known as CRO for short, this strategy is all about increasing the number of desired actions by visitors to your website, such as making a purchase or filling out a contact form. It's like turning window shoppers into paying customers.
The process is all about testing and experimentation. At SIXGUN, we start by identifying areas of your website that can be improved, such as the checkout process or the wording on your call-to-action buttons. Then, we create different versions of those elements and test them against each other to see which perform better.
By continuously testing and experimenting, our team can discover what works best for your unique website and your target audience, and make changes accordingly.
Meet the team behind the results
David Pagotto
Founder & Managing Director
About
David Pagotto is the Founder and Managing Director of SIXGUN. He has worked with a wide range of clients, from ambitious small businesses to global corporations, helping them craft and execute on their marketing plans.
David's values revolve around cutting edge performance, transparency, long-term partnership, and creating social impact. These values flow into and permeate every facet of SIXGUN as a result.
Experience
With over a decade of experience in the digital marketing space, David's warm and competent approach to delivering SEO, Google Ads, Facebook Ads, and Google Analytics has continued to provide ongoing value to clients.
Fun Fact
When David is not helping to support the SIXGUN team or spending time with his family, he is attempting to play guitar or slicing balls at the driving range.
Harris Panayi
Client Services Director
About
Harris has been part of the SIXGUN fabric nearly since its inception, running the Client Services department and specialising in client, staff, and escalation management, along with recruitment, retention, and business growth. A strong leader at SIXGUN whose all-rounder approach ensures maximum client and staff satisfaction, Harris also takes the lead on company events and culture.
Experience
After almost a decade in the digital marketing landscape, Harris has worked in almost every facet of the industry, including SEO, SEM, social media, site design and development, lead generation and affiliate marketing, account and partnership management, and general staff management positions.
Harris' primary goal is to foster harmonious relationships between agency and client, ensuring business success from a technical performance perspective is at the forefront, while ensuring relationships with clients operate so effectively that clients are able to see us as a part of their business. Harris strives to create a family-style partnership environment within his department, where partnerships organically grow over time and clients stick with us for the long term.
Fun Fact
Harris is a true foodie, soccer and music enthusiast at heart. You're most likely to find him in the kitchen, watching his beloved Arsenal, or strumming his Fender Stratocaster.
Matthew Cullen
Strategy Director
About
Matthew leads the strategy and sales direction of SIXGUN, helping to develop a true client-centric mentality that puts our clients' needs at the heart of our digital marketing solutions.
Experience
With more than ten years of experience in the digital marketing industry, Matthew uses his wealth of experience to guide campaigns from the outset, helping set realistic expectations that don't promise the world. When talking strategy, Matthew understands no question is too small—choosing a digital marketing partner can be a difficult task and half the battle is finding a team you genuinely want to work with over the long term.
Fun Fact
A foodie at heart, Matt enjoys cooking (hopefully) delicious food, wining and dining with friends and family, and the occasional round of golf.
Cameron Milner
SEO & Data Director
About
Leading the SEO, content and data teams at SIXGUN, Cameron brings a wide breadth of knowledge in technical implementation, holistic and integrated marketing approaches, and creating strong resources for the SIXGUN team and clients alike.
Experience
With more than a decade of experience in SEO across all verticals, including more sensitive and highly regulated industries, Cameron has done SEO for outfits of all sizes, ranging from one-person businesses all the way up to large multinational and publicly traded companies. He's also collected experience in CRO, data analytics, web design and development.
Fun Fact
Cameron loves spending time with his family and has a passion for serving his community. He's currently the Deputy Controller for Training at his local State Emergency Services (SES) unit and holds a number of specialist skillsets, some of which he's also a trainer and assessor in.
Alan Trinh
Performance Media Director
About
Leading the Performance Media department at SIXGUN, Alan manages a dynamic team of high-performing paid media specialists. The Performance Media team specialises in Google Ads, social media marketing, email marketing, and more.
Experience
With nine years of experience in marketing, Alan's journey encompasses diverse roles, from crafting impactful paid media strategies to orchestrating successful marketing events. Alan takes pride in fusing creativity with data-driven tactics, propelling brands to the forefront of the digital landscape, and mentoring his team to excel.
Fun Fact
Once upon a time, Alan was a qualified hairdresser who specialised in haircutting. He even entered a few hair competitions (but didn't win an award). That could explain the career change.
Nando Iorio
Lead Account Manager
About
Nando is an integral part of the Account Management team at SIXGUN, helping to develop a true and transparent business-client relationship while aiding and managing the day-to-day needs of our clients' digital marketing solutions.
Experience
With over a decade of industry experience in both traditional and digital marketing as well as experience in the creative field, Nando takes a warm and holistic approach to client services.
Fun Fact
When Nando isn't focused on all things SIXGUN he enjoys playing guitar and trying to set a new high score in classic video games. Nando also enjoys photography and making short videos in his spare time.
Christopher Zerafa
Lead SEO Specialist
About
Christopher began his SEO journey by curating a variety of music websites and then soon learned about the magic of SEO. Since then he has acquired almost 10 years of experience in the SEO landscape.
Experience
Chris has worked in a variety of niches from fashion to pet supplies. His passion lies in all things visual and content related, as he also studied graphic art and design. He has strong management experience within the SEO field and the wider community sector.
Fun Fact
Christopher (Chris Z or Lord Zedd in some circles) runs a mobile DJ hire business on the weekends and is known to drop bangers for the general public on a regular basis.
Dylan Charisis
Lead Performance Media Specialist
About
Dylan is a part of the Performance Media team at SIXGUN, developing strategic paid media campaigns to help clients be seen by their ideal audiences despite the crowded digital landscape.
Experience
With more than five years' experience in digital marketing, Dylan's expertise has many facets beyond paid media, including analytics, PR, communications, and everything in between.
Fun Fact
Like many others at SIXGUN, on the weekends Dylan can be seen hitting a ball with a stick (golf), enjoying a run or visiting one of Melbourne's many sandwich shops.
Evan Pavlidis
Senior Digital Marketing Strategist
About
As SIXGUN's Senior Digital Marketing Strategist, Evan focuses on creating bespoke solutions, tailored to each individual business's unique needs and challenges.
Experience
Working in client-facing roles for more than five years, Evan has a wealth of experience across the various marketing solutions that SIXGUN offers their clients. Outside of this, his knowledge of website development, UX and AI integration help shape a holistic understanding of the digital landscape, bringing unparalleled insight into every strategy session.
Fun Fact
Outside of work, you'll find Evan spending quality time with his Labrador Zorro (please ask to see a photo! it will make him really happy) or 30 metres in the air, climbing a boulder in the wilderness. Evan also enjoys a range of sports (supporting Greece of course!).
Nelson Pak
Senior Account Manager
About
With more than five years of industry experience, Nelson brings a professional yet approachable attitude to the client services team. From strategic planning through to implementation and all day-to-day tasks, Nelson takes a holistic approach to digital marketing, aware that transparency and understanding between clientele and agency is key.
Experience
With ten years of combined experience in industries like banking, finance, sales, and marketing, Nelson brings a wealth of knowledge and experience to the team, having worked with many small, medium and enterprise-level businesses, leading campaigns and creating meaningful, long-lasting partnerships.
Fun Fact
Outside of work, Nelson can be found on walks to the dog park/beach with his best bud, partaking in rounds of MMA to keep fit, or sitting around a campfire in the outback.
Miles Rodriquez
Senior Account Manager
About
As a Senior Account Manager, Miles brings a professional and calm demeanour to client services, leading marketing campaigns from strategy phase to implementation.
Experience
Miles has more than a decade of client service and digital marketing experience across a broad array of industries. From telecommunications to disability services, there are few sectors he hasn't worked with.
Fun Fact
Outside of work, Miles can be usually found with a soccer ball at his feet or a guitar in his hands.
Ben Engel
Senior SEO Specialist
About
Ben is an essential part of the SEO team at SIXGUN, helping develop sound SEO strategies for clients in order to enhance their organic presence online.
Experience
With half a decade of experience in SEO across a wide range of industries and businesses, Ben's approach to campaigns focuses on technical implementation and content strategy, with the goal of achieving a positive return on investment for all of his clients.
Fun Fact
Ben loves spending time with his golden retrievers, playing video games and hitting the occasional shank at the driving range.
Buddhini Mendis
Senior SEO Specialist
About
As a senior SEO specialist, Buddhini brings broad digital marketing experience from an array of industries and has strong love for SEO.
Experience
Since starting her career in digital marketing more than seven years ago, Buddhini has grown her skills—from building strategies to strengthening client relationships—and brings a powerful focus to achieving client goals. She believes in working as a team and sharing knowledge about the ever-changing digital world, helping others grow personally and professionally.
Fun Fact
When not spending time with family and her toddler, Buddhini is either busy in the kitchen baking a delicious treat or playing board games with friends and family.
Sam Paterson
Senior Content Writer
About
Bringing deep writing and editing knowledge to the varied demands of digital marketing and SEO, Sam ensures that all client copy is engaging, focused, and ready to organically improve site rankings and drive conversions.
Experience
Sam's word-nerd experience includes web and app copywriting, book reviewing, blogging, academic editing and proofreading, and technical writing in the education space.
Fun Fact
Sam is an avid collector of the worst puns anyone has ever heard. If you find a typo on this website, email him to collect a reward.
Charlotte Connell
Performance Media Specialist
About
Charlotte, working as a Performance Media Specialist at SIXGUN, leverages her design skills and creative mindset to elevate Google Ads, paid media and social campaigns.
Experience
In addition to being part of the all-star performance media team at SIXGUN, Charlotte harnesses her graphic design and illustration talents to boost her contributions to social media and enrich her projects within the agency.
Fun Fact
Outside of the office, Charlotte can be found painting, doodling, illustrating, or enjoying an iced long black (or three).
Raj Maha
Digital Marketing Specialist
About
Raj harnesses the power of SEO and paid performance channels to create tailored marketing solutions for businesses of all sizes, with a strong focus on efficiency and performance.
Experience
Raj has a wealth of experience in both the financial and marketing industries. He has worked with organisations ranging from small businesses to global multi-nationals, with several years of experience across different verticals of marketing.
Fun Fact
Outside of work, you can find Raj spending quality time with his family and friends around a barbeque.
Janelle Wong
Junior Performance Media Specialist
About
Janelle is a digital marketing all-rounder who's dedicated to mixing creativity into her strategies. With experience in social media content creation and SEO, she's now blending her career know-how and diving deep into paid media strategies.
Experience
Janelle's digital marketing journey has spanned diverse sectors like education, engineering, finance, beauty, and ecommerce. Her expertise extends to creating and editing video content across YouTube and TikTok.
Fun Fact
Outside of work, you can find Janelle cafe-hopping with friends and taking aesthetic pics for the 'Gram. You might also find her hanging from a piece of fabric in the aerial yoga studio.
Sheena Kane
Human Resources Advisor
About
Sheena Kane supports SIXGUN as an experienced Human Resources consultant. Sheena provides advice to the SIXGUN team on a range of HR topics, including employment contracts and business policies.
Dale Sinnott
Finance & Accounts Advisor
About
Dale Sinnott operates in an advisory role to SIXGUN, supporting the business with financial strategy and forecasting, compliance obligation management, and tax accounting.
Jolene Lutman
Bookkeeping & Accounts Advisor
About
Jolene Lutman supports and advises the SIXGUN team on matters relating to financial accounts, bookkeeping, budgeting, financial technologies, and reporting.
You might be wondering...
01.

How do we manage client reporting?
At SIXGUN, we're very proactive with reporting to our clients. From campaign traffic and session duration to conversion rates and typical return on ad spend, you can expect routine weekly or fortnightly calls from your dedicated SIXGUN Account Manager, who'll run you through performance on key metrics and discuss campaign ideas.
Of course, this isn't all you'll hear from us. We'll touch base on an ad-hoc basis as new developments emerge, new opportunities arise, and bold new ideas for your tailored digital marketing campaign blossom.
You will have access to our live reporting tool, which integrates with Google Analytics and other platforms, so you can access your data and results in real time.
As our client, you will receive a monthly report which dives into relevant data for your channel. An executive summary will also be provided—and we're happy to work to any specific reporting needs that you may have, whether that be minimalistic, or as extensive as you require.
Lastly, our reports will always let you know what tasks have been completed in the past month and what tasks are coming up in the following month, so you have full visibility and transparency.
02.

How do we stay up to date with the latest in digital marketing?
At SIXGUN, our dedicated team goes above and beyond to stay abreast of all the latest trends and emerging developments in digital marketing. We do this any way we can. Some of our methods include:
Attending industry conferences, seminars, workshops and webinars.
Undertaking online courses, certifications and training programs offered by reputable platforms and institutions on an ongoing basis.
Networking and industry collaboration is a big part of the SIXGUN culture. Our team regularly attends events and industry meetups, and we're actively involved in numerous professional communities that facilitate knowledge sharing and invaluable industry insights.
At SIXGUN, we're not afraid to experiment with new strategies and test new tools to assess their effectiveness.
We are keen subscribers of numerous industry publications, blogs and online forums dedicated to digital marketing.
By keeping a close eye on our competitors' marketing strategies and initiatives, SIXGUN has always managed to stay aware of where the industry is at, where it's going, and how we can stay at the forefront.
03.

When can I expect to see results?
The time it takes to see results from your new and improved digital marketing strategy can vary based on a number of factors, including the goals of the campaign, the target audience, and the specific tactics being employed.
It's important to note that digital marketing is a long-term strategy, especially for more competitive industries and markets.
Additionally, the type of digital marketing strategies we employ can impact the timeline of results. For example, SEO can take several months to start presenting results, while paid advertising such as Google Ads and social media advertising can start driving traffic and conversions more quickly.
This is why SIXGUN adopts a holistic approach to ensure the best outcome possible. Ultimately, it's important to have realistic expectations and a clear understanding of the goals and timeline of your digital marketing campaign.
We will always have a clear optimisation process towards reaching your core goals, and this strategy will be unique to your business. With SIXGUN, you can rest assured that we'll set clear and realistic targets from the outset, and not make unrealistic guarantees.
04.

Do we use AI? How do we use it?
Yes, we do use generative AI—very carefully. While we're mindful of the many potential pitfalls and the speed of change in this space, we use software-as-a-service AI tools for brainstorming, research, content creation, and learning.
We use AI the way we use all our other tools—to complement and enhance our skills. and knowledge. We don't use tools to take dodgy shortcuts or engage in manipulation.
When it comes to content writing, we follow Google Search's guidelines on AI-generated content, which state that high-quality content will be rewarded no matter how it's produced. We always write toward Google's high-quality content principles of expertise, experience, authoritativeness, and trustworthiness (E-E-A-T). In practice, this means that copying and pasting output from an AI tool just isn't good enough.
05.

What industries does SIXGUN specialise in?
Our team intentionally works across a broad range of industries, as we have a breadth of experience to draw from. We're firm believers that good digital marketing practice can be applied to get results regardless of industry.
From talent marketing to allied health and eCommerce businesses, our portfolio of existing clients spans a diverse range of sectors.
SIXGUN also has a strong partnership network that we can introduce you to for services that we don't specialise in. We are mindful of being experts in everything we deliver, and we won't claim to be when this is not the case.
06.

How do we tailor a digital marketing strategy that fits your business?
Creating a digital marketing strategy requires a comprehensive approach that takes into account your business goals, target audience, budget, and available resources. We want to review your business and goals holistically, so that we can apply a strategy that best fits these goals. It's worth noting that this tailored strategy may not be what you originally enquired about.
Our process is as follows:
Discovery
We define your business goals: We'll start by identifying what you want to achieve through digital marketing. These goals can be anything from increasing brand awareness to driving traffic to your website, generating leads, increasing sales, or improving customer engagement.
We identify your target audience: We'll determine who your ideal customers are, their demographics, behaviour patterns, and preferences, as this is crucial for creating effective digital marketing campaigns.
Strategy
We choose the right channels: There are various digital marketing channels available, including social media, search engine optimisation (SEO), pay-per-click (PPC) advertising, email marketing, and content marketing. Based on our analysis, we'll choose the channels that are most effective in reaching your target audience and achieving your business goals.
Budget
We develop an honest and transparent fee: SIXGUN avoids a 'packaged' approach to services. Instead, we will work closely alongside you to determine an approach that best fits your budget, as well as your business's unique digital marketing needs.
Deliver, Report, and Optimise
Once the campaign is underway, we'll keep you up to date on campaign hurdles, milestones, and successes. Digital marketing is an ongoing process that requires constant monitoring, tweaking, and optimisation.
We will use analytics tools to measure the success of your digital marketing campaigns. This includes tracking your website traffic, social media engagement, email open rates, and conversion rates to determine what is working and what needs to be improved.
Our team will regularly review your digital marketing strategy to ensure it remains effective and aligned with your business goals.
07.

How do we measure the success of your campaign?
Here are some key metrics we use to evaluate the effectiveness of our digital marketing campaigns, although not all these metrics are relevant to every single campaign.
Search engine rankings: We monitor your website's search engine rankings for your target keywords. Improved rankings can lead to increased visibility and traffic.
Website traffic: We monitor the number of visitors to your website, the sources of the traffic (such as social media, search engines, or referrals), and the time they spend on your site.
Conversion rate: We calculate the percentage of website visitors who take a desired action, such as filling out a form, making a purchase, or subscribing to your newsletter.
Cost per acquisition (CPA): We determine the amount of money you spend to acquire a new customer or lead. This metric can help us optimise your digital marketing budget.
Return on advertising spend (ROAS): We measure the revenue generated from your digital marketing campaigns against the amount spent on them. By evaluating which methods are working, we can improve future advertising efforts.
Social media engagement: We track the number of likes, shares, comments, and followers on your social media channels. This can help us understand how well your content resonates with your audience.
Email marketing metrics: We track the open rates, click-through rates, and conversion rates of each email in your email marketing campaign. This provides valuable insight into the effectiveness of your email marketing efforts.
Overall, it's important to establish clear goals and objectives for your digital marketing efforts and track the metrics that align with them. Regularly analysing and adjusting your campaigns based on the data we collect helps us optimise your digital marketing strategy for maximum success.