Linkedin Marketing Expertise
LinkedIn was once the uncool younger brother of Facebook—it was more serious, and focused on building business connections online to influence businesses offline.
These days, LinkedIn is a fully fledged social network, and while it still offers a reprieve from the memes and baby photos of other networks, it has become a go-to place for people who want to expand their business by engaging with like-minded professionals.
Connect with your audience in many different ways, including:
Sponsored content and promoted blogs
Display ads
Text ads
Ads that prompt users to follow your business' profile
Direct marketing via InMail
Showcase pages
SIXGUN has the expertise to create LinkedIn marketing campaigns that get results. As a premier LinkedIn advertising agency in Melbourne, we've assembled a wide array of talent, which enables us to provide our clients unique solutions, tailored specifically to your business. SIXGUN isn't interested in fast results for short term success. We are committed to sustainable tactics that perform over the long-term, offering a real return on your investment that you can see on your bottom line.
Complete your marketing package with our agency's LinkedIn advertising expertise
LinkedIn's data set enables marketers to target audiences in a different way to Facebook, Instagram, Twitter or the other mainstream social channels. Instead of the movies and music people like, it looks at their work experience. Instead of the photos they're tagged in, LinkedIn considers someone's education history. This enables businesses to create ads that go beyond the superficial likes and dislikes model, tapping into their actual life history in a more meaningful way.
SIXGUN can help you make the most of LinkedIn marketing and create advertisements that capture the imagination—this is what our agency stands for.
Beyond the standard "put an ad up and hope" approach, LinkedIn marketing is a powerful tool for building connections with people and other businesses. It's not simply a way for job seekers and recruiters to make eyes at each other—LinkedIn marketing allows connections to engage with your company in a real way, watch your updates and follow your projects. In a world where online reputation and trustworthiness are becoming highly valued commodities, these connections are invaluable for your brand.
More than an agency, we become your very own LinkedIn advertising and digital marketing department
SIXGUN isn't your average digital marketing agency. Where standard marketing agencies offer you a package they dreamed up to get the most value for themselves, SIXGUN is different.
We start by learning about your business. We conduct a full audit of your website and existing marketing tactics to establish a benchmark. From there, we discuss your goals and create a bespoke strategy to help you achieve them. Every SIXGUN client is different, so we tailor our LinkedIn marketing services to suit you.
Once we're underway with your campaign, SIXGUN is right by your side the entire time. If you need some advice or have questions that need answers, we're just a phone call away. Our success is based on your success, which makes it imperative that we treat every marketing campaign as if we were doing it for ourselves.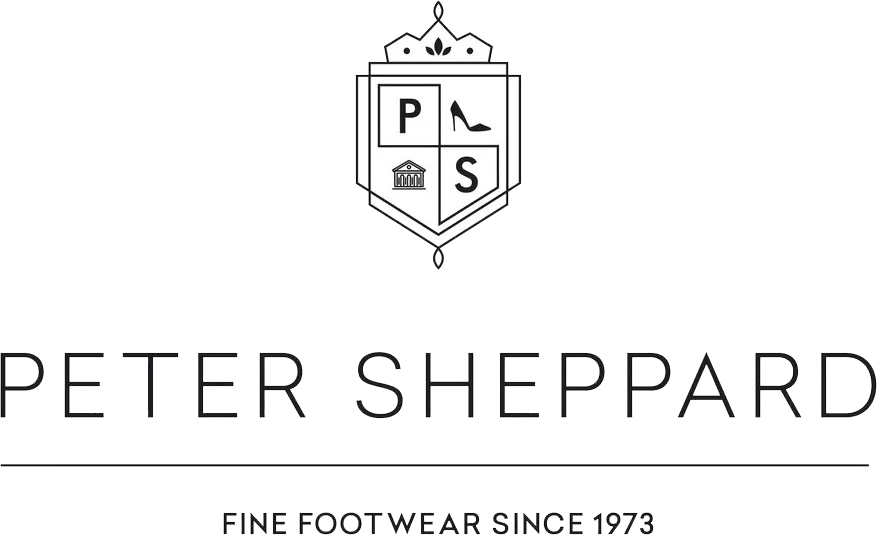 59% increase in revenue.
138% increase in ROAS.
142% increase in organic revenue.
426% increase in Google Ads revenue.
95% increase in Meta Ads revenue.
Edgar's Mission
Edgar's Mission is a non-profit farm sanctuary in Victoria, dedicated to supporting rescued farm animals in need of a better life.
Peter Sheppard
With flagship stores in Melbourne, Sydney and Brisbane, Peter Sheppard have been providing unrivalled service and the perfect fit for over 50 years.
Harris Panayi
Client Services Director
About
Harris has been part of the SIXGUN fabric nearly since its inception, running the Client Services department and specialising in client, staff, and escalation management, along with recruitment, retention, and business growth. A strong leader at SIXGUN whose all-rounder approach ensures maximum client and staff satisfaction, Harris also takes the lead on company events and culture.
Experience
After almost a decade in the digital marketing landscape, Harris has worked in almost every facet of the industry, including SEO, SEM, social media, site design and development, lead generation and affiliate marketing, account and partnership management, and general staff management positions.
Harris' primary goal is to foster harmonious relationships between agency and client, ensuring business success from a technical performance perspective is at the forefront, while ensuring relationships with clients operate so effectively that clients are able to see us as a part of their business. Harris strives to create a family-style partnership environment within his department, where partnerships organically grow over time and clients stick with us for the long term.
Fun Fact
Harris is a true foodie, soccer and music enthusiast at heart. You're most likely to find him in the kitchen, watching his beloved Arsenal, or strumming his Fender Stratocaster.
Matthew Cullen
Strategy Director
About
Matthew leads the strategy and sales direction of SIXGUN, helping to develop a true client-centric mentality that puts our clients' needs at the heart of our digital marketing solutions.
Experience
With more than ten years of experience in the digital marketing industry, Matthew uses his wealth of experience to guide campaigns from the outset, helping set realistic expectations that don't promise the world. When talking strategy, Matthew understands no question is too small—choosing a digital marketing partner can be a difficult task and half the battle is finding a team you genuinely want to work with over the long term.
Fun Fact
A foodie at heart, Matt enjoys cooking (hopefully) delicious food, wining and dining with friends and family, and the occasional round of golf.
Alan Trinh
Performance Media Director
About
Leading the Performance Media department at SIXGUN, Alan manages a dynamic team of high-performing paid media specialists. The Performance Media team specialises in Google Ads, social media marketing, email marketing, and more.
Experience
With nine years of experience in marketing, Alan's journey encompasses diverse roles, from crafting impactful paid media strategies to orchestrating successful marketing events. Alan takes pride in fusing creativity with data-driven tactics, propelling brands to the forefront of the digital landscape, and mentoring his team to excel.
Fun Fact
Once upon a time, Alan was a qualified hairdresser who specialised in haircutting. He even entered a few hair competitions (but didn't win an award). That could explain the career change.
Nando Iorio
Lead Account Manager
About
Nando is an integral part of the Account Management team at SIXGUN, helping to develop a true and transparent business-client relationship while aiding and managing the day-to-day needs of our clients' digital marketing solutions.
Experience
With over a decade of industry experience in both traditional and digital marketing as well as experience in the creative field, Nando takes a warm and holistic approach to client services.
Fun Fact
When Nando isn't focused on all things SIXGUN he enjoys playing guitar and trying to set a new high score in classic video games. Nando also enjoys photography and making short videos in his spare time.
Dylan Charisis
Lead Performance Media Specialist
About
Dylan is a part of the Performance Media team at SIXGUN, developing strategic paid media campaigns to help clients be seen by their ideal audiences despite the crowded digital landscape.
Experience
With more than five years' experience in digital marketing, Dylan's expertise has many facets beyond paid media, including analytics, PR, communications, and everything in between.
Fun Fact
Like many others at SIXGUN, on the weekends Dylan can be seen hitting a ball with a stick (golf), enjoying a run or visiting one of Melbourne's many sandwich shops.
Evan Pavlidis
Senior Digital Marketing Strategist
About
As SIXGUN's Senior Digital Marketing Strategist, Evan focuses on creating bespoke solutions, tailored to each individual business's unique needs and challenges.
Experience
Working in client-facing roles for more than five years, Evan has a wealth of experience across the various marketing solutions that SIXGUN offers their clients. Outside of this, his knowledge of website development, UX and AI integration help shape a holistic understanding of the digital landscape, bringing unparalleled insight into every strategy session.
Fun Fact
Outside of work, you'll find Evan spending quality time with his Labrador Zorro (please ask to see a photo! it will make him really happy) or 30 metres in the air, climbing a boulder in the wilderness. Evan also enjoys a range of sports (supporting Greece of course!).
Nelson Pak
Senior Account Manager
About
With more than five years of industry experience, Nelson brings a professional yet approachable attitude to the client services team. From strategic planning through to implementation and all day-to-day tasks, Nelson takes a holistic approach to digital marketing, aware that transparency and understanding between clientele and agency is key.
Experience
With ten years of combined experience in industries like banking, finance, sales, and marketing, Nelson brings a wealth of knowledge and experience to the team, having worked with many small, medium and enterprise-level businesses, leading campaigns and creating meaningful, long-lasting partnerships.
Fun Fact
Outside of work, Nelson can be found on walks to the dog park/beach with his best bud, partaking in rounds of MMA to keep fit, or sitting around a campfire in the outback.
Miles Rodriquez
Senior Account Manager
About
As a Senior Account Manager, Miles brings a professional and calm demeanour to client services, leading marketing campaigns from strategy phase to implementation.
Experience
Miles has more than a decade of client service and digital marketing experience across a broad array of industries. From telecommunications to disability services, there are few sectors he hasn't worked with.
Fun Fact
Outside of work, Miles can be usually found with a soccer ball at his feet or a guitar in his hands.
Charlotte Connell
Performance Media Specialist
About
Charlotte, working as a Performance Media Specialist at SIXGUN, leverages her design skills and creative mindset to elevate Google Ads, paid media and social campaigns.
Experience
In addition to being part of the all-star performance media team at SIXGUN, Charlotte harnesses her graphic design and illustration talents to boost her contributions to social media and enrich her projects within the agency.
Fun Fact
Outside of the office, Charlotte can be found painting, doodling, illustrating, or enjoying an iced long black (or three).
Raj Maha
Digital Marketing Specialist
About
Raj harnesses the power of SEO and paid performance channels to create tailored marketing solutions for businesses of all sizes, with a strong focus on efficiency and performance.
Experience
Raj has a wealth of experience in both the financial and marketing industries. He has worked with organisations ranging from small businesses to global multi-nationals, with several years of experience across different verticals of marketing.
Fun Fact
Outside of work, you can find Raj spending quality time with his family and friends around a barbeque.
Janelle Wong
Junior Performance Media Specialist
About
Janelle is a digital marketing all-rounder who's dedicated to mixing creativity into her strategies. With experience in social media content creation and SEO, she's now blending her career know-how and diving deep into paid media strategies.
Experience
Janelle's digital marketing journey has spanned diverse sectors like education, engineering, finance, beauty, and ecommerce. Her expertise extends to creating and editing video content across YouTube and TikTok.
Fun Fact
Outside of work, you can find Janelle cafe-hopping with friends and taking aesthetic pics for the 'Gram. You might also find her hanging from a piece of fabric in the aerial yoga studio.
Get in touch with the team at SIXGUN to get started today
Find out more about the power of LinkedIn marketing by getting in touch with the SIXGUN team. We'll be happy to discuss your requirements and business, then tailor a solution to suit your unique needs. 
Call us on 1300 127 361 to speak with one of our experts, or leave your information in our contact form and we will get back to you as soon as we can. Start your LinkedIn marketing journey today with SIXGUN.
You might be wondering...
01.

What does a comprehensive LinkedIn marketing strategy entail?
A comprehensive LinkedIn marketing strategy can be multi-faceted, and is designed to meet your unique business objectives. Here's an outline of what it typically involves:
Goal-setting: First and foremost, we define objectives. These could be brand awareness, lead generation, thought leadership, etc. The objectives form the foundation of our strategy and guide our tactical approach.
Target audience analysis: Next, we identify and understand your target audience on LinkedIn. We'll look at their job titles, industries, company sizes, and other key demographic information. We also analyse their content preferences and engagement behaviours.
Competitor analysis: We analyse your competitors' activities on LinkedIn, from their content strategy to engagement, to understand their strengths and weaknesses and identify potential opportunities for your brand.
Personal branding and company page optimisation: It's essential to have a robust company profile and personal profiles for key team members. We ensure they are fully optimised with SEO-friendly descriptions, compelling images, and complete information.
Content strategy: We develop a robust content strategy that involves creating and curating high-quality, relevant content. This can range from blog posts and articles to infographics, videos, and more. We also ensure that the content aligns with LinkedIn's best practices and is tailored to drive engagement from your target audience.
LinkedIn advertising: We utilise LinkedIn's powerful advertising tools to reach a broader audience. This can involve sponsored content, message ads, dynamic ads, or text ads, depending on your goals and budget.
Engagement strategy: Beyond posting content, we actively engage with your audience. This could mean responding to comments, participating in relevant group discussions, or even hosting live events or webinars.
Lead generation: We leverage LinkedIn's unique features such as Lead Gen Forms and LinkedIn Sales Navigator for highly targeted lead generation efforts.
Measurement & reporting: Finally, we closely track key metrics such as reach, engagement, conversions, and ROI to measure the effectiveness of our strategy. This information is used to continuously refine and improve our approach.
Remember, a comprehensive LinkedIn marketing strategy is about more than just being active on the platform. It's about leveraging LinkedIn's unique features and capabilities to build relationships, establish thought leadership, and ultimately drive your business objectives. Our dedicated team is experienced in navigating this platform and will work to ensure your LinkedIn presence is not just optimised, but continually adapting to LinkedIn's evolving landscape.
02.

How long does it take to see results from LinkedIn marketing?
The timeline for seeing tangible results from LinkedIn marketing efforts depends on a variety of factors such as your current LinkedIn presence, your target audience, the type of campaign you're running, and your specific goals.
At SIXGUN, our focus is on achieving long-term, sustainable results for your business. In the first few months, we'll also be testing different ads, analysing the results, and continuously refining your strategy based on the data we collect, ensuring we deliver the best possible ROI.
However, we believe in transparency and results, so you will be provided with regular performance reports, where we outline the metrics most relevant to your campaign goals, whether it's lead generation, brand awareness, or website traffic. If you'd like to Learn More about how we can tailor a LinkedIn marketing strategy to your specific needs and objectives, we'd be more than happy to set up a consultation.
03.

What makes LinkedIn different from other social media platforms for marketing?
There are several key reasons why LinkedIn is a unique and incredibly effective platform for marketing, and these qualities align perfectly with our specialised approach.
Professionalism: LinkedIn is a platform primarily for professionals, businesses, and job seekers. The level of conversation and engagement here is more refined, focused, and industry-centric compared to other social media platforms. This professional environment facilitates more direct business and B2B conversations, making it the perfect place for a focused marketing strategy.
Audience quality: The demographic on LinkedIn comprises educated professionals and decision-makers in a wide array of industries. According to LinkedIn's own data, four out of five LinkedIn members drive business decisions, and LinkedIn's audience has 2x the buying power of the average web audience. Thus, marketing on LinkedIn potentially reaches more influential and high-value prospects.
Advanced targeting options: LinkedIn's ad platform provides us with advanced targeting options, going far beyond basic demographics. We can target audiences based on job title, function, industry, and more. This allows us to create highly tailored campaigns to reach your exact target market.
Content diversity: On LinkedIn, you have a mix of professional content types—from long-form articles, shared blog posts, whitepapers, case studies, to webinars. This content diversity allows us to leverage different types of content in our marketing strategies, making our approach more dynamic and engaging.
High organic reach: While other platforms have decreased the organic reach of posts over time, LinkedIn still maintains a high level of organic reach. This makes it an effective platform for content marketing and thought leadership, allowing us to potentially reach a broad audience even without paid advertising.
Strong analytics: LinkedIn provides robust analytics that provide us with detailed insights about who's viewing and engaging with your content. This data is invaluable for refining our strategy and ensuring that we're reaching the right people with the right messages.
Overall, SIXGUN's specialisation in LinkedIn marketing allows us to leverage these unique aspects of the platform to effectively reach and engage with your target audience, drive high-quality leads, and ultimately, grow your business. We look forward to the opportunity to create a customised LinkedIn marketing strategy that meets your specific business goals.
04.

What is LinkedIn retargeting? Can SIXGUN offer it?
Yes, we indeed offer LinkedIn retargeting as a core component of our Melbourne agency's LinkedIn marketing solutions. Let us explain what it is and how it could be beneficial for your business.
LinkedIn retargeting is a form of online advertising that allows you to serve personalised ads to LinkedIn users who have already engaged with your brand in some capacity. This could be someone who has visited your website, interacted with your content on LinkedIn, or has shown an interest in your brand or products in some other way. Essentially, retargeting is about re-engaging these individuals with tailored advertising, enhancing the probability of conversion.
Retargeting is particularly effective because it focuses on people who have already demonstrated an interest in what you offer. By reminding them of their past engagement and presenting them with customised content based on their browsing behaviour or interests, we're able to make the most of the initial touchpoint, ultimately driving a higher return on ad spend (ROAS).
As your LinkedIn advertising partner, our agency's process involves setting up a LinkedIn Insight Tag on your website, which is a lightweight piece of JavaScript code that allows us to track conversions and retarget website visitors. We would then segment these audiences based on the actions they've taken on your site. For example, we might have separate retargeting campaigns for people who viewed your pricing page but didn't purchase, versus those who read your blog content.
From there, our team would create compelling LinkedIn ads designed to appeal specifically to these segments. Our team is experienced in crafting engaging LinkedIn content that resonates with professional audiences. Through our reporting, we would continually optimise these campaigns, testing different messaging, imagery, and calls-to-action to identify what drives the highest engagement and conversion.
LinkedIn retargeting is a powerful tool that, when implemented correctly, can drive significant ROI by re-engaging high-interest leads. At SIXGUN, we have both the experience and the expertise to effectively utilise this tool to help achieve your business objectives.
05.

What are the LinkedIn Sponsored Content and InMail options? How can they benefit my business?
LinkedIn Sponsored Content is a form of native advertising that appears directly in the LinkedIn feeds of the professionals you want to reach. These ads seamlessly blend with the rest of the content in the feed, giving your promotions a less intrusive feel. Sponsored Content can take the form of single image ads, video ads, and carousel ads, giving you a range of options to suit your marketing objectives.
The benefits of Sponsored Content are numerous:
Targeting capabilities: LinkedIn's granular targeting allows you to reach the decision-makers and influencers in your industry, from CEOs and other top executives to senior engineers and purchasing agents. You can target by job title, function, industry, company size, and more.
Brand awareness: Because Sponsored Content is displayed directly in the feed, it's an excellent tool for increasing brand visibility among key stakeholders in your target markets.
Lead generation: LinkedIn's user base is full of professionals and business decision-makers. Sponsored Content with a clear, compelling call to action can drive these individuals to your website or landing page, helping to generate high-quality leads.
LinkedIn Sponsored InMail is another potent tool in your arsenal. It allows you to send personalised messages to the LinkedIn inboxes of your target audience. These are not typical emails; they feel personal and direct, encouraging recipients to engage with your message.
InMail also offers distinct benefits:
Personalised outreach: InMails can be personalised based on a recipient's profile data, making them highly relevant and likely to capture attention.
Direct contact: InMails are delivered directly to the user's LinkedIn inbox, ensuring visibility. They're only delivered when users are active on LinkedIn, further increasing the chances of engagement.
Higher conversion rates: Sponsored InMails typically see higher open and click-through rates than traditional emails. This means more potential customers are reading your messages and taking the desired action.
By leveraging both Sponsored Content and Sponsored InMails, you can extend your reach, boost brand awareness, generate high-quality leads, and foster personalised relationships with potential customers. Our team at Melbourne's leading LinkedIn marketing agency has the expertise and experience to craft effective strategies around these tools to help your business succeed.
06.

How does SIXGUN handle LinkedIn algorithm changes?
At SIXGUN, we consider ourselves to be innovative navigators of the ever-evolving digital landscape, with LinkedIn being a prime platform. Our approach to managing LinkedIn algorithm changes is rooted in a deep, ongoing commitment to learning, analysis, and agile adaptation. Here's how we handle it:
Proactive learning: We stay abreast of the latest updates and trends by following official LinkedIn announcements and credible SEO & Digital Marketing sources. We're active participants in relevant communities where professionals share observations, allowing us to have a grasp of potential shifts before they are even officially confirmed.
Testing and verification: Once we identify a possible algorithm change, our team conducts systematic testing across various profiles and content types. This helps us understand the specifics of the change, and its potential impacts.
Data-driven adaptation: We're staunch believers in data. The insights we glean from our analytics allow us to refine our strategies to align with the changes. If a new content format is favoured or if engagement patterns shift, we adjust our content strategy accordingly.
Ongoing optimisation: We continuously optimise our clients' LinkedIn profiles, posts, and engagement strategies. This involves A/B testing and iterative improvements to ensure optimal visibility and engagement.
Education and communication: We ensure our clients are never in the dark about the changes impacting their LinkedIn presence. We keep you informed about significant changes and the steps we're taking to adapt.
Resilient strategies: While we do adapt to algorithm changes, our strategies are built to be resilient. We focus on providing valuable, engaging content to your target audience, and this approach ensures that despite any algorithm changes, your content remains relevant and impactful.
Remember, every algorithm change is an opportunity for businesses that are quick to adapt. At SIXGUN, we view these changes as a chance to reassess, refine, and ultimately strengthen our strategies, ensuring your LinkedIn presence remains robust and effective.