INTERNATIONAL Seo DONE RIGHT
International SEO is incredibly competitive, and while your product might be one of just a few in a niche within Australia or your state, once you expand into overseas markets, your service or product can seem lost amongst hundreds or even thousands of similar ones. SIXGUN's expertise can help your business's website and brand cut through the noise and show potential clients why you are their best option.
International/multi-region search engine optimisation made easy, with Melbourne's leading SEO agency
SIXGUN offers a range of options to suit businesses in virtually every conceivable industry. We provide a 360-degree approach, complete with country-based targeting using dialects and international variants of English, ensuring a seamless experience for visitors to your site.
Our team implements the most up-to-date techniques to improve your SERP rankings, with a tailored strategy that fits best practice guidelines for your industry and targeted markets. We don't have templates or readymade solutions—instead, our team works closely alongside yours to develop a strategy that will serve your brand and website, with unique content, comprehensive social media campaigns and marketing, as well as ensuring all the technical aspects of your site are on point.
SIXGUN's approach begins with a thorough audit of your site. We see what is currently implemented, what is working and what isn't, and we assess where we can make surgically precise alterations to get the most from your site. Once we have this benchmark, our team will work with you to plan the shape and direction of your SEO strategy. Finally, we execute. This isn't where our services end however; we'll be with you throughout the journey, analysing and refining our work to keep your website up-to-date and giving you the best return on your marketing investment.
Cutting-edge international and multi-region SEO expertise to help your business take on the world
Multi-region SEO can seem like a daunting prospect, with millions of businesses around the globe all trying to rank on Google's first page. SIXGUN can help you make a splash, with a range of SEO services that are designed to enhance your presence, build your brand, and provide long term success. We aren't interested in ranking obscure keywords to meet an arbitrary promise. Instead, you can rely on us for an international SEO solution that brings genuine value and exceptional, sustainable results.
SIXGUN is dedicated to providing Australian businesses with the tools they need to take on the world. Our team has many years of experience in the SEO industry, with expertise that has been honed and refined by riding the waves of algorithm updates, new technology and shifting paradigms, all of which enables us to provide modern SEO solutions that help you make an impact across the globe.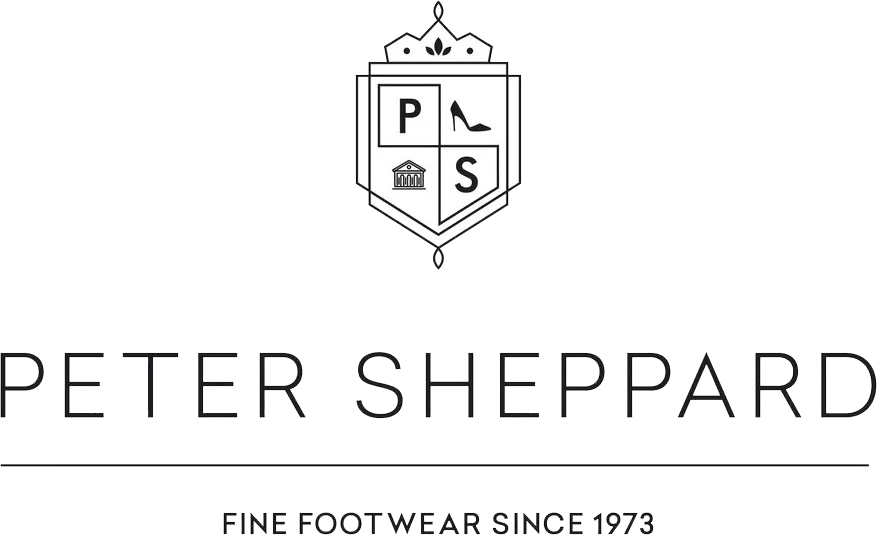 142% increase in organic revenue.
426% increase in Google Ads revenue.
95% increase in Meta Ads revenue.
133% increase in organic sessions.
63% increase in organic website conversions.
3,478 increase in ranking performance for tracked keywords.
71% increase in organic conversions.
48% increase in organic website sessions.
1,396 keyword position increases for tracked keywords.
36% increase in organic sessions.
86% increase in organic goal completions.
187% increase in Google Ads goal completions.
Significant UX improvement over the old website.
Decrease in homepage load time from 3.08 seconds to 1.37 seconds.
224% increase in organic users.
183% increase in booking form submissions.
1,465 increase in ranking performance for tracked keywords.
Increased Google Ads conversions by 61%.
Reduced the Google Ads cost per conversion by 60%.
2,675 keyword position increases for tracked keywords.
Harris Panayi
Client Services Director
About
Harris has been part of the SIXGUN fabric nearly since its inception, running the Client Services department and specialising in client, staff, and escalation management, along with recruitment, retention, and business growth. A strong leader at SIXGUN whose all-rounder approach ensures maximum client and staff satisfaction, Harris also takes the lead on company events and culture.
Experience
After almost a decade in the digital marketing landscape, Harris has worked in almost every facet of the industry, including SEO, SEM, social media, site design and development, lead generation and affiliate marketing, account and partnership management, and general staff management positions.
Harris' primary goal is to foster harmonious relationships between agency and client, ensuring business success from a technical performance perspective is at the forefront, while ensuring relationships with clients operate so effectively that clients are able to see us as a part of their business. Harris strives to create a family-style partnership environment within his department, where partnerships organically grow over time and clients stick with us for the long term.
Fun Fact
Harris is a true foodie, soccer and music enthusiast at heart. You're most likely to find him in the kitchen, watching his beloved Arsenal, or strumming his Fender Stratocaster.
Matthew Cullen
Strategy Director
About
Matthew leads the strategy and sales direction of SIXGUN, helping to develop a true client-centric mentality that puts our clients' needs at the heart of our digital marketing solutions.
Experience
With more than ten years of experience in the digital marketing industry, Matthew uses his wealth of experience to guide campaigns from the outset, helping set realistic expectations that don't promise the world. When talking strategy, Matthew understands no question is too small—choosing a digital marketing partner can be a difficult task and half the battle is finding a team you genuinely want to work with over the long term.
Fun Fact
A foodie at heart, Matt enjoys cooking (hopefully) delicious food, wining and dining with friends and family, and the occasional round of golf.
Cameron Milner
SEO & Data Director
About
Leading the SEO, content and data teams at SIXGUN, Cameron brings a wide breadth of knowledge in technical implementation, holistic and integrated marketing approaches, and creating strong resources for the SIXGUN team and clients alike.
Experience
With more than a decade of experience in SEO across all verticals, including more sensitive and highly regulated industries, Cameron has done SEO for outfits of all sizes, ranging from one-person businesses all the way up to large multinational and publicly traded companies. He's also collected experience in CRO, data analytics, web design and development.
Fun Fact
Cameron loves spending time with his family and has a passion for serving his community. He's currently the Deputy Controller for Training at his local State Emergency Services (SES) unit and holds a number of specialist skillsets, some of which he's also a trainer and assessor in.
Nando Iorio
Lead Account Manager
About
Nando is an integral part of the Account Management team at SIXGUN, helping to develop a true and transparent business-client relationship while aiding and managing the day-to-day needs of our clients' digital marketing solutions.
Experience
With over a decade of industry experience in both traditional and digital marketing as well as experience in the creative field, Nando takes a warm and holistic approach to client services.
Fun Fact
When Nando isn't focused on all things SIXGUN he enjoys playing guitar and trying to set a new high score in classic video games. Nando also enjoys photography and making short videos in his spare time.
Christopher Zerafa
Lead SEO Specialist
About
Christopher began his SEO journey by curating a variety of music websites and then soon learned about the magic of SEO. Since then he has acquired almost 10 years of experience in the SEO landscape.
Experience
Chris has worked in a variety of niches from fashion to pet supplies. His passion lies in all things visual and content related, as he also studied graphic art and design. He has strong management experience within the SEO field and the wider community sector.
Fun Fact
Christopher (Chris Z or Lord Zedd in some circles) runs a mobile DJ hire business on the weekends and is known to drop bangers for the general public on a regular basis.
Evan Pavlidis
Senior Digital Marketing Strategist
About
As SIXGUN's Senior Digital Marketing Strategist, Evan focuses on creating bespoke solutions, tailored to each individual business's unique needs and challenges.
Experience
Working in client-facing roles for more than five years, Evan has a wealth of experience across the various marketing solutions that SIXGUN offers their clients. Outside of this, his knowledge of website development, UX and AI integration help shape a holistic understanding of the digital landscape, bringing unparalleled insight into every strategy session.
Fun Fact
Outside of work, you'll find Evan spending quality time with his Labrador Zorro (please ask to see a photo! it will make him really happy) or 30 metres in the air, climbing a boulder in the wilderness. Evan also enjoys a range of sports (supporting Greece of course!).
Nelson Pak
Senior Account Manager
About
With more than five years of industry experience, Nelson brings a professional yet approachable attitude to the client services team. From strategic planning through to implementation and all day-to-day tasks, Nelson takes a holistic approach to digital marketing, aware that transparency and understanding between clientele and agency is key.
Experience
With ten years of combined experience in industries like banking, finance, sales, and marketing, Nelson brings a wealth of knowledge and experience to the team, having worked with many small, medium and enterprise-level businesses, leading campaigns and creating meaningful, long-lasting partnerships.
Fun Fact
Outside of work, Nelson can be found on walks to the dog park/beach with his best bud, partaking in rounds of MMA to keep fit, or sitting around a campfire in the outback.
Miles Rodriquez
Senior Account Manager
About
As a Senior Account Manager, Miles brings a professional and calm demeanour to client services, leading marketing campaigns from strategy phase to implementation.
Experience
Miles has more than a decade of client service and digital marketing experience across a broad array of industries. From telecommunications to disability services, there are few sectors he hasn't worked with.
Fun Fact
Outside of work, Miles can be usually found with a soccer ball at his feet or a guitar in his hands.
Ben Engel
Senior SEO Specialist
About
Ben is an essential part of the SEO team at SIXGUN, helping develop sound SEO strategies for clients in order to enhance their organic presence online.
Experience
With half a decade of experience in SEO across a wide range of industries and businesses, Ben's approach to campaigns focuses on technical implementation and content strategy, with the goal of achieving a positive return on investment for all of his clients.
Fun Fact
Ben loves spending time with his golden retrievers, playing video games and hitting the occasional shank at the driving range.
Buddhini Mendis
Senior SEO Specialist
About
As a senior SEO specialist, Buddhini brings broad digital marketing experience from an array of industries and has strong love for SEO.
Experience
Since starting her career in digital marketing more than seven years ago, Buddhini has grown her skills—from building strategies to strengthening client relationships—and brings a powerful focus to achieving client goals. She believes in working as a team and sharing knowledge about the ever-changing digital world, helping others grow personally and professionally.
Fun Fact
When not spending time with family and her toddler, Buddhini is either busy in the kitchen baking a delicious treat or playing board games with friends and family.
Sam Paterson
Senior Content Writer
About
Bringing deep writing and editing knowledge to the varied demands of digital marketing and SEO, Sam ensures that all client copy is engaging, focused, and ready to organically improve site rankings and drive conversions.
Experience
Sam's word-nerd experience includes web and app copywriting, book reviewing, blogging, academic editing and proofreading, and technical writing in the education space.
Fun Fact
Sam is an avid collector of the worst puns anyone has ever heard. If you find a typo on this website, email him to collect a reward.
Raj Maha
Digital Marketing Specialist
About
Raj harnesses the power of SEO and paid performance channels to create tailored marketing solutions for businesses of all sizes, with a strong focus on efficiency and performance.
Experience
Raj has a wealth of experience in both the financial and marketing industries. He has worked with organisations ranging from small businesses to global multi-nationals, with several years of experience across different verticals of marketing.
Fun Fact
Outside of work, you can find Raj spending quality time with his family and friends around a barbeque.
Contact our team today and start driving more traffic
Discover more about what SIXGUN can do for you by getting in touch. Call our team on 1300 127 361 and we'll be happy to answer your questions and help you take the first steps on your international SEO journey. You can also leave your details in our contact form and a SIXGUN team member will get back to you shortly.
You might be wondering...
01.

What strategies does SIXGUN use to optimise for different search engines?
As a leading international SEO agency in Melbourne, we follow a multi-faceted approach to ensure that our clients' websites are optimised for various search engines simultaneously. Here are the key strategies that we employ:
Comprehensive keyword research: We begin with thorough keyword research to understand what your target audience is searching for. We use cutting-edge tools to find high-volume keywords across all major search engines, not just Google. This allows us to target a broader audience and improve your visibility across the web.
Technical SEO: We prioritise technical SEO, which involves enhancing your site's infrastructure for better crawling and indexing by search engine bots. This includes improving site speed, implementing secure protocols (HTTPS), creating XML sitemaps, enabling AMP (Accelerated Mobile Pages), and ensuring a responsive design for seamless mobile experience.
On-page and off-page SEO: Our approach covers both on-page and off-page SEO. On-page SEO involves optimising individual webpages for chosen keywords, meta tags, header tags, and providing unique high-quality content. Off-page SEO involves earning and building backlinks, social signals, and other off-site factors that can improve your site's authority and rankings.
Schema Markup: We use Schema markup, a form of microdata, to help search engines understand the content on your website more effectively. It aids in delivering richer search results, enhancing your visibility on SERPs.
Local SEO: If your business has a physical presence, we put considerable effort into local SEO. We ensure your business appears in local search results and map listings on various search engines, boosting your visibility to a local audience.
Voice search optimisation: As the use of digital assistants is rising, we ensure that your website is optimised for voice search. This involves optimising for long-tail keywords and conversational phrases that users might speak rather than type.
International SEO: If your business targets different geographical locations, we focus on international SEO, ensuring that your site is optimised for different languages and regions. This includes hreflang tags, ccTLDs, and other considerations.
Analytics and reporting: We use sophisticated tools to track your site's performance across different search engines. We regularly report to you with clear, concise, and comprehensive reports, which allows us to make data-driven decisions and keep improving our strategies.
Staying updated: The landscape of SEO is constantly changing. We stay ahead with regular deep dives into algorithm changes, new features, and trends in SEO across all major search engines.
Tailored approach: Lastly, we understand that each business is unique. Therefore, we tailor our SEO strategies based on your business's specific goals, industry trends, and competitive landscape.
At SIXGUN, we believe in a holistic approach that combines all these elements, delivering a comprehensive SEO strategy that optimises your website for all major search engines, giving you a competitive edge in the global digital landscape.
02.

How does SIXGUN manage and track the performance of international/multi region SEO campaigns?
We use a comprehensive, data-driven approach to measure the success of our international and multiregional SEO campaigns. Here's a quick overview:
Rankings: We continually monitor keyword rankings in all target regions. Our proprietary tracking tools allow us to segment rankings by region, language, and device type, giving us a granular understanding of performance.
Organic traffic: We use advanced analytics tools to track and segment organic traffic by region and source. We ensure that our SEO strategies are not only driving more traffic, but also driving the right kind of traffic, from the correct regions and languages.
Conversion rates: While increased traffic and rankings are important, they don't necessarily translate to success unless they lead to conversions. We look at the percentage of organic visitors who take a desired action on your site—be it a sale, a lead form submission, or another form of engagement.
Visibility and brand awareness: Through various brand tracking tools, we monitor changes in brand awareness and perception in each target region. This includes tracking brand mentions, sentiment analysis, and branded search volume over time.
Technical performance: We regularly conduct comprehensive technical audits, ensuring that your site is well-optimised for search engines and users alike. This includes site speed, mobile optimisation, site architecture, and internationalisation aspects like hreflang tags and geo-targeting settings.
Competitive analysis: We regularly benchmark and compare your performance against your key competitors in each target market, helping us identify new opportunities and strategies for growth.
Local search performance: For businesses with physical locations, we measure success in local search rankings and the consistency of your local business listings across different regions and directories.
It's worth noting that success in SEO doesn't happen overnight. However, by consistently measuring these metrics and adjusting our strategies accordingly, we can ensure steady, sustainable growth in your international/multi-region visibility and the accompanying business results.
03.

How does SIXGUN handle content localisation?
Local keyword research: What may be a popular keyword in one region may not be as effective in another. While we can't offer this service in other languages than English, we have plenty of experience working on international English-language campaigns. Our team is meticulous about conducting thorough keyword research for each locale to identify the keywords that your potential customers in that region are using.
SERP analysis and competitor research: Our team analyses the search engine results pages (SERPs) for your targeted keywords in each locale to understand the specific ranking criteria for each region. Additionally, we conduct competitor analysis in each market to identify opportunities and threats, and to understand the tactics that work in those markets.
Technical SEO: We ensure that the website is accessible and correctly indexed by search engines in each region. This includes the correct implementation of hreflang tags for language and regional URLs, and proper international sitemap implementation.
User experience (UX): Localising the user experience is just as important. This includes ensuring that the website uses the correct date and currency formats, provides locally relevant content and information, and is user-friendly for the specific region.
Regular reviews & adjustments: SEO isn't a one-time job. We continuously review and adjust our international/multi-region SEO strategies based on results and changing market conditions. We provide regular reports and analytics that are broken down by region to ensure you're always aware of performance.
04.

Can SIXGUN help with international technical SEO issues?
We have significant expertise in handling international and multi-region technical SEO challenges. Our team is equipped with a deep understanding of the nuances that come with optimising websites for different regions.
We've handled numerous cases that involve hreflang tags for language and regional URLs, ensured consistent use of canonical tags to prevent duplicate content issues across various country domains, and have effectively implemented countless geo-targeting strategies. We're also adept at managing server location and TLD considerations, which are crucial in maintaining high SEO visibility across different countries.
Furthermore, we leverage the power of international/multi-region SEO by creating content that is culturally appropriate and locally engaging.
Our technical SEO audit is comprehensive, covering elements like site architecture, load speed, mobile usability, XML sitemap optimisation, schema markup, and more. We use this audit to identify and correct issues that might be hampering your international SEO performance.
Our strength lies in our data-driven approach, combined with our global SEO experience as a premier international/multi-region SEO agency in Melbourne. Our team uses advanced analytics to monitor your site's performance, and we adapt our strategies based on real-time data and trends.
05.

What is SIXGUN's approach to adapting SEO strategies to different cultures and consumer behaviours?
Firstly, we undertake a comprehensive market analysis for every project. This involves conducting detailed keyword research and identifying user intent, taking into account factors like variation in dialects of English. We understand that language and cultural factors greatly influence search habits and, consequently, the SEO landscape. Therefore, we always make sure our strategies are region-specific.
We're careful to analyse consumer and user behaviour using analytics tools. This provides insights into user demographics, behaviours, and preferences, enabling us to tailor our SEO strategy accordingly. This data-driven approach ensures that our strategies are always rooted in empirical evidence, which tends to yield superior results.
As SEO is a dynamic and evolving field, the SIXGUN team is fully committed to ongoing learning and adaptation. We stay on top of the latest developments in SEO, digital marketing trends, and shifts in cultural preferences. We also regularly review and adjust our strategies based on analytics data and performance metrics, to ensure they remain effective and relevant.
Finally, we also prioritise communication with our clients throughout this process. We believe in transparency, and will keep you informed about the strategies we're implementing, why we're implementing them, and how they're performing. Our goal is not just to deliver excellent results, but also to help you understand the process behind these results.