Whether your conversion is a purchase, a download, a lead, or a sale, SIXGUN can help. We have the technical know-how and marketing expertise to improve your conversion rate and make the most of your web traffic.
Your own slot-in marketing team, dedicated to improving your conversion rate
SIXGUN isn't your average conversion rate optimisation agency. We don't hide behind our computers and send the odd report once in a while. When you partner with SIXGUN, you're integrating with a digital marketing agency that becomes your very own department. If you need us in your office, we'll be there. If you need an answer now, simply give us a call.
We prioritise clear, fast communication above all else, building strong relationships with our clients and delivering exceptional work quickly and efficiently.
Our team has been in the digital marketing industry for a long time, with many years of combined experience enabling us to provide solutions for every business and industry. The SIXGUN difference is based on our dedication to providing campaigns and strategies that are unique to each of our clients. We take the time to learn about your business, understand your goals, and then create a bespoke plan to suit your needs. We care about what we do and we're passionate supporters of Australian businesses. The SIXGUN integrated approach to clear communication and deep understanding has helped us build a reputation for quality work and exceptional results throughout Melbourne and Australia.
A Melbourne CRO agency that finds every way to grow your conversions and sales
Conversion rates are typically associated with sales figures, but what about finding someone who likes what you do and tells their friends? They may not buy something themselves, but they've made a valuable contribution to your marketing and business efforts. How about the person who signs up to your mailing list, then after three months of receiving emails, makes a purchase? Too many businesses focus solely on the customers who buy immediately and fail to nurture the other forms of conversion.
Conversions can be small milestones, such as signing up to your mailing list, creating an account on your site, or just picking up the phone and calling your business.
If your business isn't applying the same level of care and commitment to every conversion, you could be missing out on business further down the track.
As Melbourne's leading CRO agency, we understand how conversions work and we know that every single one is valuable. We will be able to help you make the most of each engagement your business has with potential clients and advocates, ensuring that every transaction, from the smallest to the largest, is captured and analysed, giving us the information we need to replicate, repeat and grow your conversion rate.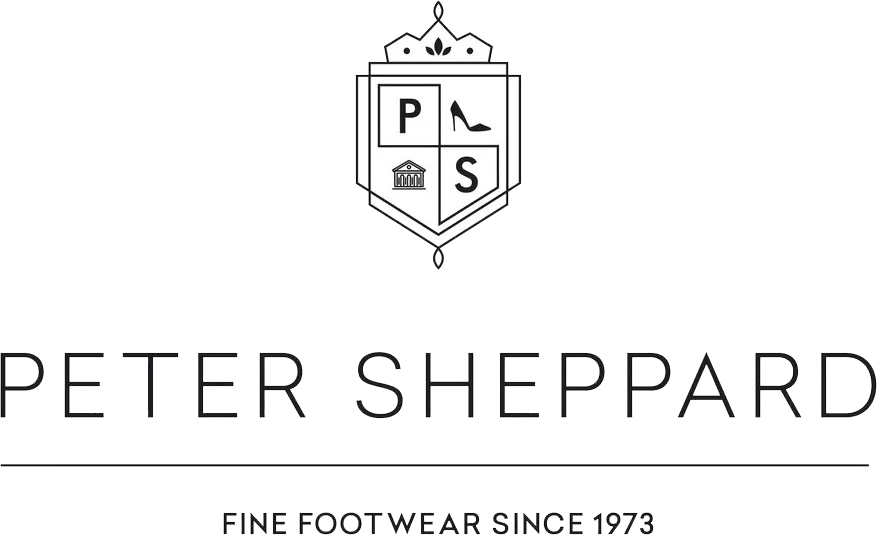 59% increase in revenue.
138% increase in ROAS.
24X increase in the overall conversions.
95% reduction in the cost per conversion.
440% increase in the conversion rate.
142% increase in organic revenue.
426% increase in Google Ads revenue.
95% increase in Meta Ads revenue.
133% increase in organic sessions.
63% increase in organic website conversions.
3,478 increase in ranking performance for tracked keywords.
71% increase in organic conversions.
48% increase in organic website sessions.
1,396 keyword position increases for tracked keywords.
36% increase in organic sessions.
86% increase in organic goal completions.
187% increase in Google Ads goal completions.
Significant UX improvement over the old website.
Decrease in homepage load time from 3.08 seconds to 1.37 seconds.
224% increase in organic users.
183% increase in booking form submissions.
1,465 increase in ranking performance for tracked keywords.
Increased Google Ads conversions by 61%.
Reduced the Google Ads cost per conversion by 60%.
2,675 keyword position increases for tracked keywords.
Harris Panayi
Client Services Director
About
Harris has been part of the SIXGUN fabric nearly since its inception, running the Client Services department and specialising in client, staff, and escalation management, along with recruitment, retention, and business growth. A strong leader at SIXGUN whose all-rounder approach ensures maximum client and staff satisfaction, Harris also takes the lead on company events and culture.
Experience
After almost a decade in the digital marketing landscape, Harris has worked in almost every facet of the industry, including SEO, SEM, social media, site design and development, lead generation and affiliate marketing, account and partnership management, and general staff management positions.
Harris' primary goal is to foster harmonious relationships between agency and client, ensuring business success from a technical performance perspective is at the forefront, while ensuring relationships with clients operate so effectively that clients are able to see us as a part of their business. Harris strives to create a family-style partnership environment within his department, where partnerships organically grow over time and clients stick with us for the long term.
Fun Fact
Harris is a true foodie, soccer and music enthusiast at heart. You're most likely to find him in the kitchen, watching his beloved Arsenal, or strumming his Fender Stratocaster.
Matthew Cullen
Strategy Director
About
Matthew leads the strategy and sales direction of SIXGUN, helping to develop a true client-centric mentality that puts our clients' needs at the heart of our digital marketing solutions.
Experience
With more than ten years of experience in the digital marketing industry, Matthew uses his wealth of experience to guide campaigns from the outset, helping set realistic expectations that don't promise the world. When talking strategy, Matthew understands no question is too small—choosing a digital marketing partner can be a difficult task and half the battle is finding a team you genuinely want to work with over the long term.
Fun Fact
A foodie at heart, Matt enjoys cooking (hopefully) delicious food, wining and dining with friends and family, and the occasional round of golf.
Cameron Milner
SEO & Data Director
About
Leading the SEO, content and data teams at SIXGUN, Cameron brings a wide breadth of knowledge in technical implementation, holistic and integrated marketing approaches, and creating strong resources for the SIXGUN team and clients alike.
Experience
With more than a decade of experience in SEO across all verticals, including more sensitive and highly regulated industries, Cameron has done SEO for outfits of all sizes, ranging from one-person businesses all the way up to large multinational and publicly traded companies. He's also collected experience in CRO, data analytics, web design and development.
Fun Fact
Cameron loves spending time with his family and has a passion for serving his community. He's currently the Deputy Controller for Training at his local State Emergency Services (SES) unit and holds a number of specialist skillsets, some of which he's also a trainer and assessor in.
Alan Trinh
Performance Media Director
About
Leading the Performance Media department at SIXGUN, Alan manages a dynamic team of high-performing paid media specialists. The Performance Media team specialises in Google Ads, social media marketing, email marketing, and more.
Experience
With nine years of experience in marketing, Alan's journey encompasses diverse roles, from crafting impactful paid media strategies to orchestrating successful marketing events. Alan takes pride in fusing creativity with data-driven tactics, propelling brands to the forefront of the digital landscape, and mentoring his team to excel.
Fun Fact
Once upon a time, Alan was a qualified hairdresser who specialised in haircutting. He even entered a few hair competitions (but didn't win an award). That could explain the career change.
Nando Iorio
Lead Account Manager
About
Nando is an integral part of the Account Management team at SIXGUN, helping to develop a true and transparent business-client relationship while aiding and managing the day-to-day needs of our clients' digital marketing solutions.
Experience
With over a decade of industry experience in both traditional and digital marketing as well as experience in the creative field, Nando takes a warm and holistic approach to client services.
Fun Fact
When Nando isn't focused on all things SIXGUN he enjoys playing guitar and trying to set a new high score in classic video games. Nando also enjoys photography and making short videos in his spare time.
Christopher Zerafa
Lead SEO Specialist
About
Christopher began his SEO journey by curating a variety of music websites and then soon learned about the magic of SEO. Since then he has acquired almost 10 years of experience in the SEO landscape.
Experience
Chris has worked in a variety of niches from fashion to pet supplies. His passion lies in all things visual and content related, as he also studied graphic art and design. He has strong management experience within the SEO field and the wider community sector.
Fun Fact
Christopher (Chris Z or Lord Zedd in some circles) runs a mobile DJ hire business on the weekends and is known to drop bangers for the general public on a regular basis.
Dylan Charisis
Lead Performance Media Specialist
About
Dylan is a part of the Performance Media team at SIXGUN, developing strategic paid media campaigns to help clients be seen by their ideal audiences despite the crowded digital landscape.
Experience
With more than five years' experience in digital marketing, Dylan's expertise has many facets beyond paid media, including analytics, PR, communications, and everything in between.
Fun Fact
Like many others at SIXGUN, on the weekends Dylan can be seen hitting a ball with a stick (golf), enjoying a run or visiting one of Melbourne's many sandwich shops.
Evan Pavlidis
Senior Digital Marketing Strategist
About
As SIXGUN's Senior Digital Marketing Strategist, Evan focuses on creating bespoke solutions, tailored to each individual business's unique needs and challenges.
Experience
Working in client-facing roles for more than five years, Evan has a wealth of experience across the various marketing solutions that SIXGUN offers their clients. Outside of this, his knowledge of website development, UX and AI integration help shape a holistic understanding of the digital landscape, bringing unparalleled insight into every strategy session.
Fun Fact
Outside of work, you'll find Evan spending quality time with his Labrador Zorro (please ask to see a photo! it will make him really happy) or 30 metres in the air, climbing a boulder in the wilderness. Evan also enjoys a range of sports (supporting Greece of course!).
Nelson Pak
Senior Account Manager
About
With more than five years of industry experience, Nelson brings a professional yet approachable attitude to the client services team. From strategic planning through to implementation and all day-to-day tasks, Nelson takes a holistic approach to digital marketing, aware that transparency and understanding between clientele and agency is key.
Experience
With ten years of combined experience in industries like banking, finance, sales, and marketing, Nelson brings a wealth of knowledge and experience to the team, having worked with many small, medium and enterprise-level businesses, leading campaigns and creating meaningful, long-lasting partnerships.
Fun Fact
Outside of work, Nelson can be found on walks to the dog park/beach with his best bud, partaking in rounds of MMA to keep fit, or sitting around a campfire in the outback.
Miles Rodriquez
Senior Account Manager
About
As a Senior Account Manager, Miles brings a professional and calm demeanour to client services, leading marketing campaigns from strategy phase to implementation.
Experience
Miles has more than a decade of client service and digital marketing experience across a broad array of industries. From telecommunications to disability services, there are few sectors he hasn't worked with.
Fun Fact
Outside of work, Miles can be usually found with a soccer ball at his feet or a guitar in his hands.
Ben Engel
Senior SEO Specialist
About
Ben is an essential part of the SEO team at SIXGUN, helping develop sound SEO strategies for clients in order to enhance their organic presence online.
Experience
With half a decade of experience in SEO across a wide range of industries and businesses, Ben's approach to campaigns focuses on technical implementation and content strategy, with the goal of achieving a positive return on investment for all of his clients.
Fun Fact
Ben loves spending time with his golden retrievers, playing video games and hitting the occasional shank at the driving range.
Buddhini Mendis
Senior SEO Specialist
About
As a senior SEO specialist, Buddhini brings broad digital marketing experience from an array of industries and has strong love for SEO.
Experience
Since starting her career in digital marketing more than seven years ago, Buddhini has grown her skills—from building strategies to strengthening client relationships—and brings a powerful focus to achieving client goals. She believes in working as a team and sharing knowledge about the ever-changing digital world, helping others grow personally and professionally.
Fun Fact
When not spending time with family and her toddler, Buddhini is either busy in the kitchen baking a delicious treat or playing board games with friends and family.
Sam Paterson
Senior Content Writer
About
Bringing deep writing and editing knowledge to the varied demands of digital marketing and SEO, Sam ensures that all client copy is engaging, focused, and ready to organically improve site rankings and drive conversions.
Experience
Sam's word-nerd experience includes web and app copywriting, book reviewing, blogging, academic editing and proofreading, and technical writing in the education space.
Fun Fact
Sam is an avid collector of the worst puns anyone has ever heard. If you find a typo on this website, email him to collect a reward.
Charlotte Connell
Performance Media Specialist
About
Charlotte, working as a Performance Media Specialist at SIXGUN, leverages her design skills and creative mindset to elevate Google Ads, paid media and social campaigns.
Experience
In addition to being part of the all-star performance media team at SIXGUN, Charlotte harnesses her graphic design and illustration talents to boost her contributions to social media and enrich her projects within the agency.
Fun Fact
Outside of the office, Charlotte can be found painting, doodling, illustrating, or enjoying an iced long black (or three).
Raj Maha
Digital Marketing Specialist
About
Raj harnesses the power of SEO and paid performance channels to create tailored marketing solutions for businesses of all sizes, with a strong focus on efficiency and performance.
Experience
Raj has a wealth of experience in both the financial and marketing industries. He has worked with organisations ranging from small businesses to global multi-nationals, with several years of experience across different verticals of marketing.
Fun Fact
Outside of work, you can find Raj spending quality time with his family and friends around a barbeque.
Janelle Wong
Junior Performance Media Specialist
About
Janelle is a digital marketing all-rounder who's dedicated to mixing creativity into her strategies. With experience in social media content creation and SEO, she's now blending her career know-how and diving deep into paid media strategies.
Experience
Janelle's digital marketing journey has spanned diverse sectors like education, engineering, finance, beauty, and ecommerce. Her expertise extends to creating and editing video content across YouTube and TikTok.
Fun Fact
Outside of work, you can find Janelle cafe-hopping with friends and taking aesthetic pics for the 'Gram. You might also find her hanging from a piece of fabric in the aerial yoga studio.
Want to know more? Speak to the SIXGUN team today
Discover more by getting in touch with SIXGUN today. We have the expertise to provide real advice and solutions to improve your conversions and ensure your website is the best it can be at generating leads and sales.
Call our team on 1300 127 361 to speak with one of our Melbourne CRO agency experts, or leave your information in our contact form and we'll get back to you as soon as we can to set up a free discovery session.
You might be wondering...
01.

What is SIXGUN's approach to CRO?
Our approach to conversion rate optimisation is a systematic, data-driven one that involves multiple stages.
Research: The first step we take is to thoroughly understand your business, your market, and your customer base. We'll delve into your business model, objectives, and pain points. We then profile your target audience, including their behaviour, needs, and decision-making process.
Data analysis: We use a combination of quantitative and qualitative methods to collect and analyse data about your website's traffic and user behaviour. We leverage tools like Google Analytics, heatmaps, session recordings, user surveys, and user testing to understand where, why, and when users are dropping off in your conversion funnel.
Hypothesis formulation and A/B testing: Based on our research and data analysis, we form hypotheses on what changes could potentially improve your conversion rate. This could range from small tweaks like changing the colour of a button to larger ones such as revamping the whole website layout. We validate our hypotheses using A/B testing, where we compare a control (the current design) against a variation (the new design) to see which performs better in terms of conversions. This rigorous approach ensures that we make decisions based on data.
Implementation, reporting, and knowledge building: If a test is successful and statistically significant, we'll implement the change permanently. If not, we go back to the hypothesis stage and devise a new plan. We prepare and share detailed reports of the process and results with you, so that you know exactly what we've been working on. We also maintain a knowledge base of all A/B tests conducted and insights gathered, aiding in designing future tests and avoiding repetition.
Continuous improvement: CRO isn't a one-and-done process. We continuously monitor your site's performance, gather data, and iterate on the design and copy to further optimise the conversion rate. We stay updated on the latest trends, tools, and best practices in the CRO field to keep your site performing at its best.
Our goal with CRO is not just to increase the quantity of your conversions, but also the quality, ensuring that you attract leads who are genuinely interested in your products or services. This means that our CRO strategy is also closely integrated with our overall SEO, content marketing, and social media strategies.
02.

How does SIXGUN balance CRO with user experience?
While it's important to optimise conversion rates, this shouldn't come at the expense of the user experience. Balancing CRO with user experience (UX) is fundamental to our strategy at SIXGUN. We see these two aspects not as separate, but as complementary facets of a holistic marketing strategy.
Our approach focuses on the following key areas:
Customer-centric design: We ensure that our design is not only visually appealing but also user-friendly. It's about creating an intuitive experience for your customers. We employ a data-driven approach to understand user behaviour, preferences, and needs. This understanding aids in the development of designs and functionalities that keep users engaged and facilitates their journey towards conversion.
Data-driven decisions: We don't rely on gut feelings; instead, we leverage insights from A/B testing, heatmaps, and analytics tools to improve both CRO and UX. By continually testing and iterating, we're able to make evidence-based decisions that drive results without negatively impacting the user experience.
Balancing short-term and long-term goals: While CRO aims to boost immediate results such as lead generation and sales, UX focuses on building long-term relationships and customer loyalty. We strive to strike a balance that ensures immediate conversions don't compromise long-term customer satisfaction and retention.
Tailored content strategy: We believe that content plays a crucial role in both CRO and UX. We create engaging, relevant, and value-adding content that not only drives conversions but also enhances the user experience.
Iterative improvement: Conversion rate optimisation and user experience are dynamic, not static. We continually analyse, test, and optimise to keep improving the overall experience and conversions, adapting to changing customer needs and market trends.
Accessibility and performance: A user-friendly website should be accessible to all users and perform flawlessly. Faster load times, mobile optimisation, and WCAG compliance not only provide a better UX but also improve SEO and conversions.
Transparent communication: We ensure that every step in the user's journey is clear and compelling. From CTAs to forms, we strive to make the conversion process as seamless and straightforward as possible.
We understand that the synergy between CRO and UX is critical for the success of a digital marketing strategy. Our approach ensures that your customers have an exceptional experience, encouraging not just conversions, but also customer loyalty and brand advocacy.
03.

What is SIXGUN's process for ongoing CRO testing and optimisation?
CRO isn't a one-time thing. We continuously go through the process outlined in Question 1, using new insights and data to constantly refine and improve the user experience and conversion rates.
We provide regular and transparent reports detailing our activities, results, learnings, and next steps. This ensures you are always in the loop about our progress and plans.
By maintaining this systematic and data-driven approach, we keep refining the user journey, reducing friction points, and improving the overall conversion rates. Our ultimate goal is to provide your users with the best experience possible, leading to increased customer satisfaction and conversion rates.
04.

How do you handle mobile CRO?
As Melbourne's premier CRO agency, we believe that a unified strategy is crucial for both mobile and regular conversion rate optimisation. However, we also acknowledge that the user experience on mobile is distinctly different, and we adjust our strategies accordingly.
Mobile-friendly design: First and foremost, we ensure your website is mobile-friendly. This includes identifying areas for potential improvement such as load time speeds, mobile navigation, and responsiveness across a range of different device types. Google's mobile-first indexing policy makes this a priority, as it affects both your search ranking and user experience. As part of this approach, we also utilise Accelerated Mobile Pages (AMP) where appropriate, to further enhance page load speeds on mobile devices, significantly boosting user engagement and conversions.
Mobile user experience: We focus on optimising the mobile UX by understanding the mobile user journey. This includes streamlining the checkout process, simplifying forms, and ensuring buttons and links are easily tappable. We also incorporate voice search optimisation in our strategies due to the growing use of voice search on mobile devices.
To sum up, our approach to mobile CRO doesn't simply involve shrinking the desktop experience to fit a smaller screen. It's about understanding and leveraging the unique opportunities that mobile presents to connect with users in a way that's convenient, user-friendly, and conducive to conversion. Our team stays updated with the latest mobile optimisation strategies to ensure the highest potential conversion rate for our clients.